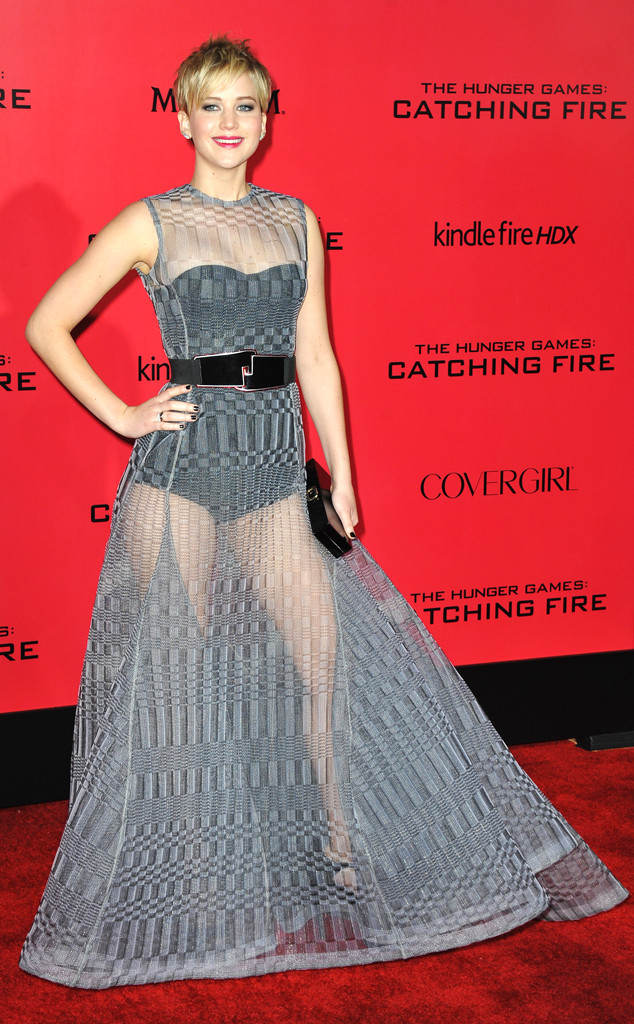 Jordan Strauss/Invision/AP
Well, hello Jennifer Lawrence!
The Hunger Games star made jaws drop on the red carpet tonight at the Los Angeles premiere of Catching Fire, wearing one of her most revealing outfits ever. J.Law showed off her sexy stems in an eyebrow-raising dark gray Dior Haute Couture gown with a sweetheart cut bodysuit under a textured, sheer light-gray overlay.
Lawrence accessorized the fierce look with a black belt and black heels, which also accentuated her new pixie cut, and made it seem a little hard to believe that the 23-year-old ever suffered from social anxiety.