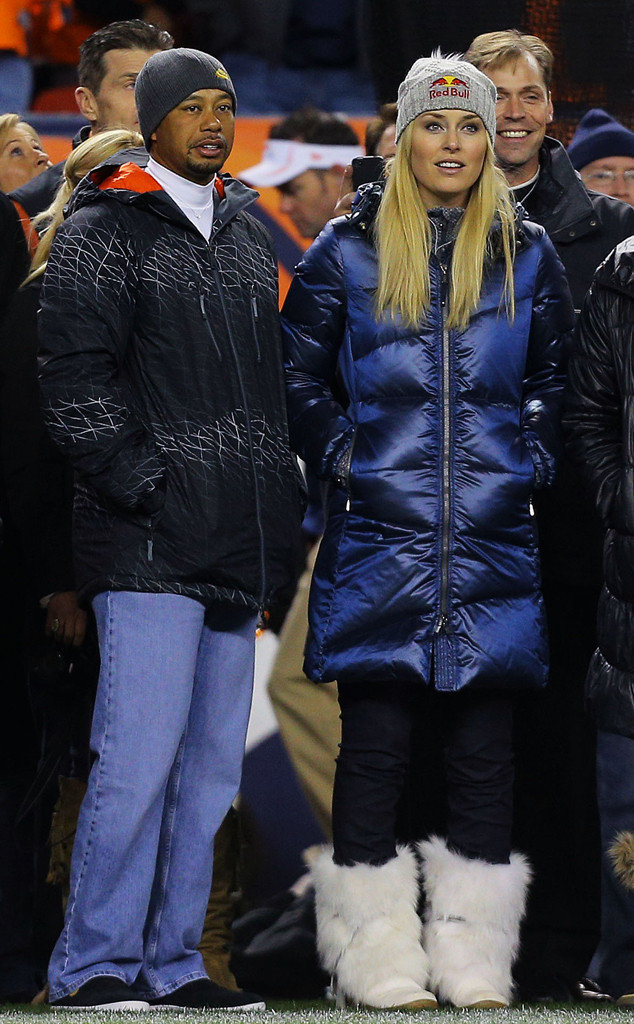 Justin Edmonds/Getty Images
Lindsey Vonn is far more used to sporting events that take place in frigid cold than Tiger Woods is—but he seemed to be hanging in there.
The cute couple were spotted watching the Denver Broncos take on the Kansas City Chiefs at Mile High Stadium, the pair bundled up against the elements in layers, sponsor-stamped beanies (Red Bull for her, Nike for him) and, in Vonn's case, fashionable furry boots.
"Having a blast at the Broncos game! #gobroncos," Vonn, who's been in town training, shared pics of their VIP vantage point on Twitter and Instagram.
By the end of their date, they had seen Peyton Manning's team hand the Chiefs their first loss of the season, 27-17.