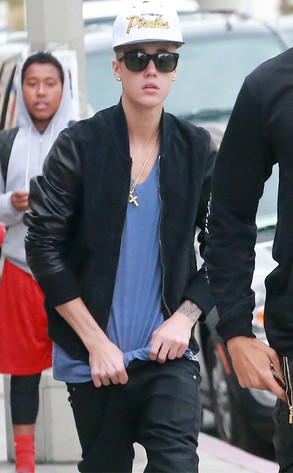 FameFlynet, Inc
What happens at a Justin Bieber party stays at the Justin Bieber party!
Over the weekend, the 19-year-old pop star held a big bash at his Calabasas, Calif. home and made sure his party pals signed a confidentiality agreement before letting loose and having fun.
The Biebs' pal Milk Tyson, owner of local luxury medical marijuana service Emerald Express, confirms to E! News that there was a type of non-disclosure agreement that was passed around to party guests (one that has since been leaked online). "It's very unfortunate that someone would do that," Tyson says of the NDA leak, adding, it "may have been one of the girls."