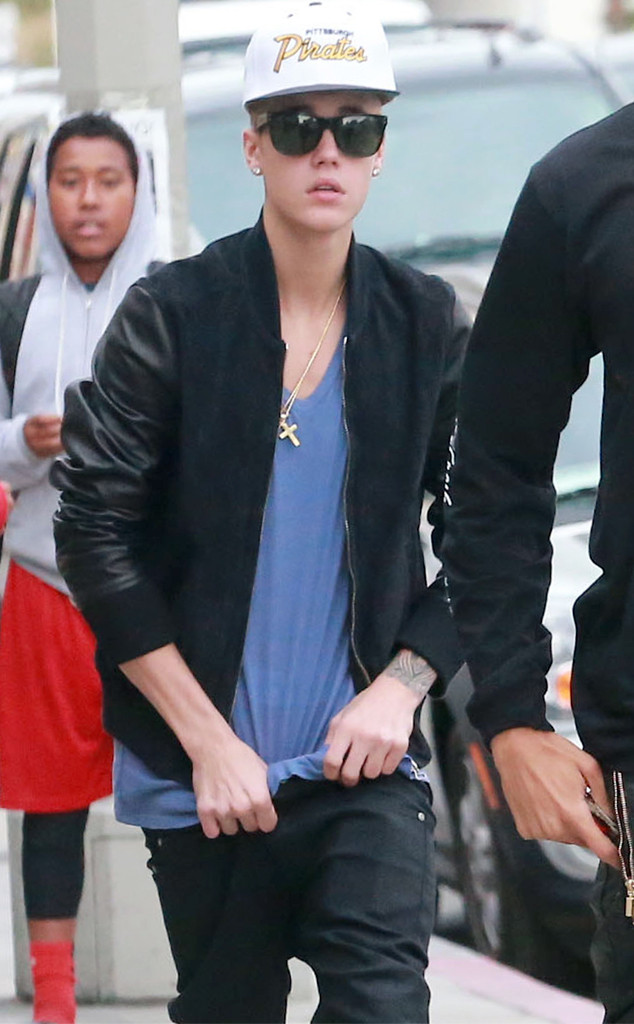 FameFlynet, Inc
What happens at a Justin Bieber party stays at the Justin Bieber party!
Over the weekend, the 19-year-old pop star held a big bash at his Calabasas, Calif. home and made sure his party pals signed a confidentiality agreement before letting loose and having fun.
The Biebs' pal Milk Tyson, owner of local luxury medical marijuana service Emerald Express, confirms to E! News that there was a type of non-disclosure agreement that was passed around to party guests (one that has since been leaked online). "It's very unfortunate that someone would do that," Tyson says of the NDA leak, adding, it "may have been one of the girls."
While Tyson didn't give any specific details on the weekend party, another source tells E! News that Snoop Dogg was among the guests. "I know he stopped by," the source dished. "Snoop loves Justin." Tyson posted a pic of himself with Snoop during the bash, writing, "It don't matter whos event it it uncle @snoopdogg always makes it even better. We didn't stop till the sun came up! Goodnight Calabasas! #FAM (discussed @gpenofficial with unc! Big things coming!)?"
A rep for Bieber did not comment on his party.
Meanwhile, Tyson revealed he's working with Bieber on some art-inspired charity efforts to help with relief in the Philippines after Typhoon Haiyan. "We drew up some designs and had him autograph them," Tyson tells us of Bieber's paintings, which they plan to auction. "We're going to do a big donation pretty soon."
He also tweeted recently, "Spoke with @scooterbraun and excited to work on this fundraising with him and @justinbieber ! #PrayForThePhilippines #FAM."
—Reporting by Sara Kitnick