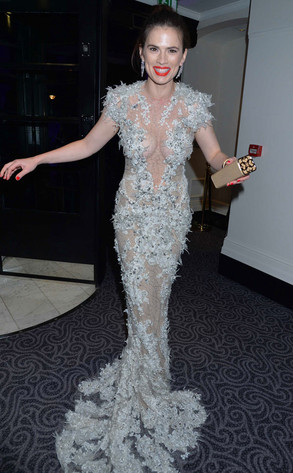 Splash News
Talk about a red carpet sacrifice!
Captain America actress Hayley Atwell proved the world of fashion isn't always glamorous when she attended the Evening Standard Theatre Awards in London.
Wearing a sheer, white floral gown, the 31-year-old beauty looked her absolute best. The only problem was she could barely walk as she smiled for the cameras.
"I'm thrilled to be presenting at the Evening Standard awards on Sunday @standardnews My dress is…very beautiful. Hope I can walk in it…" she tweeted to her followers.