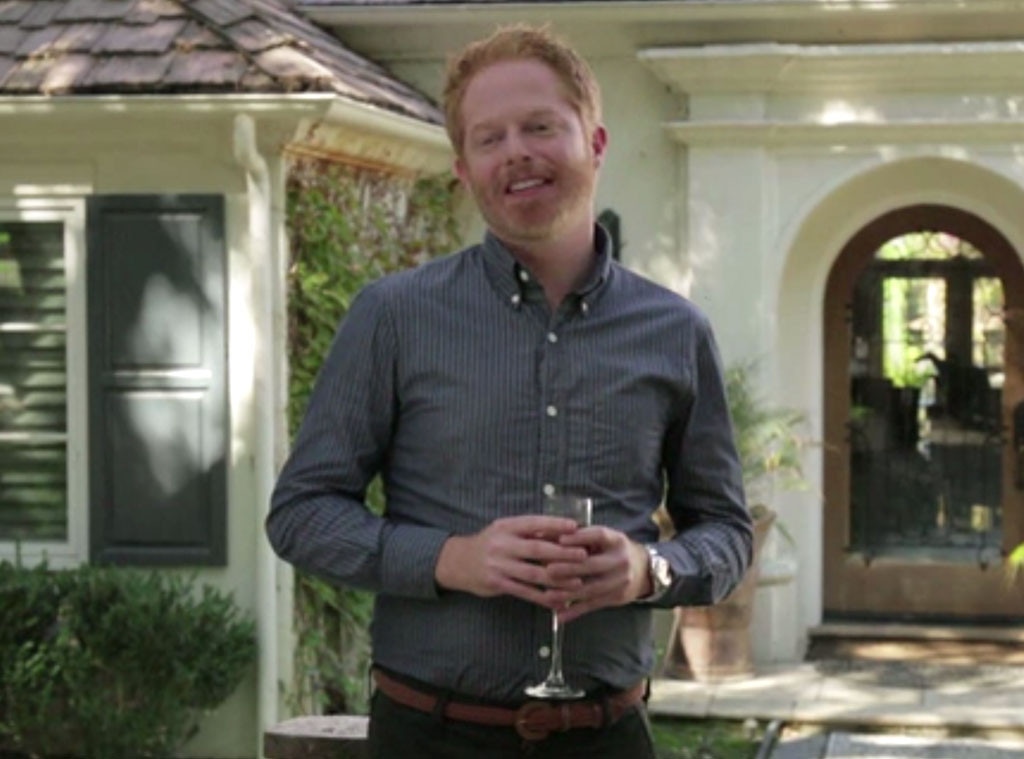 funnyordie.com
He's looking for love in all the wrong places!
Jesse Tyler Ferguson starred as Bryden in Funny or Die's amazing skit dubbed The First Gay Bachelor.
But the Modern Family actor wasn't the only famous face in the skit. George Takei served as the fictitious show's host—watch out, Chris Harrison—and there was a blink-and-you-miss-it moment from none other than Lance Bass!
"I'm ready for love and marriage," Ferguson exclaimed. "I'm on a quest for happily ever after."
But the house filled with 12 bachelors quickly goes from sexy to desperate when the men begin fawning over fellow contestants rather than the bachelor!
"A lot of guys have found connections in the house without me," Ferguson told the cameras while pouting.
He confessed, "I even kept the guy who loves carbs around to keep an open mind but even he's ignoring me."
Ferguson, ahem, Bryden's luck completely wears out during the rose ceremony when two contestants end up getting engaged in front of his very eyes.
And in keeping with the show's tradition, cameras caught every tear shed in the limo ride home after getting the axe. The twist? It was Ferguson himself got booted out of his own bachelor pad.
The heartbroken actor was seen sobbing while on the phone with his mother in the backseat after he was unanimously asked to leave the house.
But don't worry, folks. It's all in the name of good fun. Ferguson is actually super lucky in love and tied the knot with longtime beau Justin Mikita over the summer.