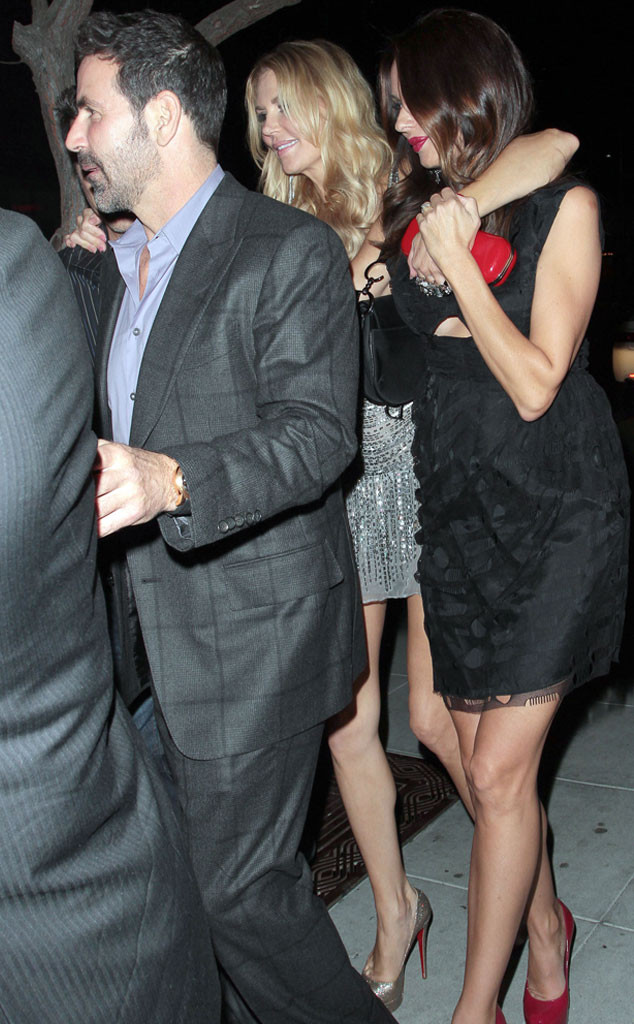 FameFlynet
Brandi Glanville was living it up as she celebrated her 41st birthday!
The Real Housewives of Beverly Hills star had a swanky party at Fleming's Steakhouse in Beverly Hills, Calif., on Saturday, Nov. 17. And while pictures of Brandi show her leaning on pals' shoulders as she exits the restaurant at the end of the evening, she insists there was no out-of-control drunkenness happening!
On Sunday, the single mom took to Twitter to respond to one tabloid's report that she was intoxicated to the point of needing to be carried home. "no falling down," she wrote, "down lots of [camera] flashes and tipsy for sure because it was my fucking B--THDAY."