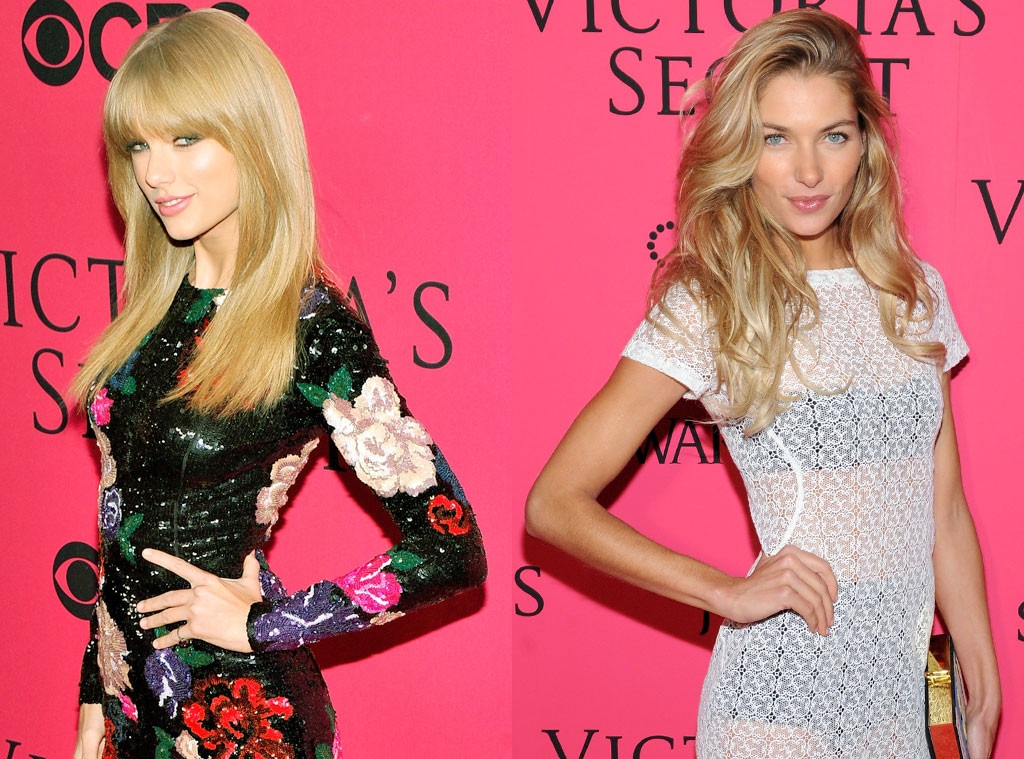 Getty Images
Someone is changing her tune.
Jessica Hart now has nothing but kind words for Taylor Swift after she criticized her for not being a good "fit" for the 2013 Victoria's Secret Fashion Show last week.
The blond beauty tells E! News, "I adore Taylor Swift and I was so excited to be with her at the Victoria's Secret Fashion Show."
She added, "Taylor's amazing musical performance on that runway is nothing compared to what we do. I could never get up there and do what she does; she is a true rock star and she absolutely killed it the other night."
Jamie McCarthy/Getty Images
And according to Hart, the country crooner has been one of her favorite artists for quite some time.
"Her song 'Fearless' is one of my favorite songs and I own her first-ever CD, I can't imagine why I would have said anything bad about her."
Meanwhile, the model's rep tells E! News that she was misinterpreted by the reporter who "caught her on her way into the Victoria's Secret after party" and that she "truly has nothing against Swift and happens to be a fan of the singer."
Hart told Women's Wear Daily at the show's after party that she wasn't entirely sold on the "I Knew You Were Trouble" singer being a part of the annual lingerie parade. She did, however, compliment her performance.
"I think, you know what, god bless her heart. I think she's great. But, I don't know, to me she didn't fit. I don't know if I should say that."
And when asked whether the seven-time Grammy winner could pull off being a Victoria's Secret model, the 27-year-old simply replied, "No."