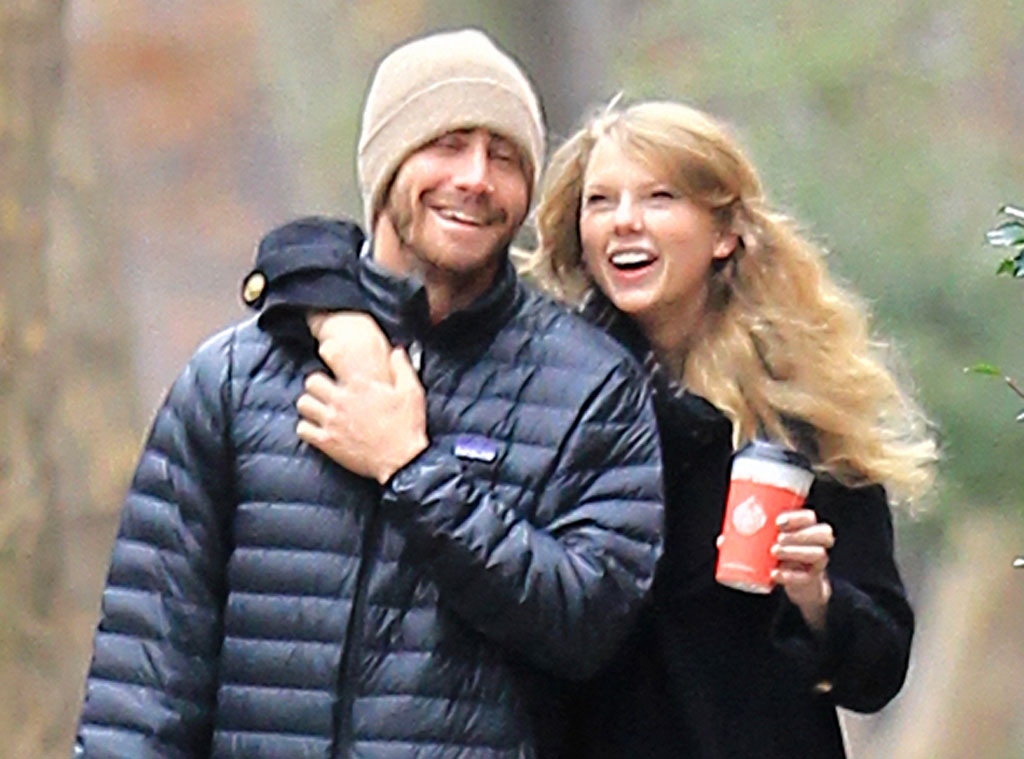 Swarbrick/INFphoto.com
Much of Taylor Swift's Red album is believed to be about her fleeting romance with Jake Gyllenhaal, which fizzled in December 2011. While the country singer has never been one to name names, she's also never denied that the actor inspired a number of songs that appear on her multiplatinum record.
It's widely believed that Gyllenhaal is the person Swift sings about in her No. 1 hit "We Are Never Ever Getting Back Together." In the Nov. 18 issue of New York, the musician says one of her exes reached out after listening to Red—and odds are, she's talking about the Prisoners star.
"He was like, 'I just listened to the album, and that was a really bittersweet experience for me. It was like going through a photo album.' That was nice," Swift tells the magazine. "Nicer than, like, the ranting, crazy e-mails I got from this one dude."
Though their relationship lasted a mere two months—and it didn't end on the best of terms—Swift says she's grateful that the man in question responded positively to her lyrics.
"It's a lot more mature way of looking at a love that was wonderful until it was terrible, and both people got hurt from it—but one of those people happened to be a songwriter," she explains. "So what are you going to do? Did you not Wikipedia me before you called me up [for a date]?"
Swift—whose other famous exes include Joe Jonas, John Mayer, Connor Kennedy and Harry Styles—clarifies that she only writes "songs about crazy love."
"If I go on two dates with a guy and we don't click, I'm not writing a song about that," she says.