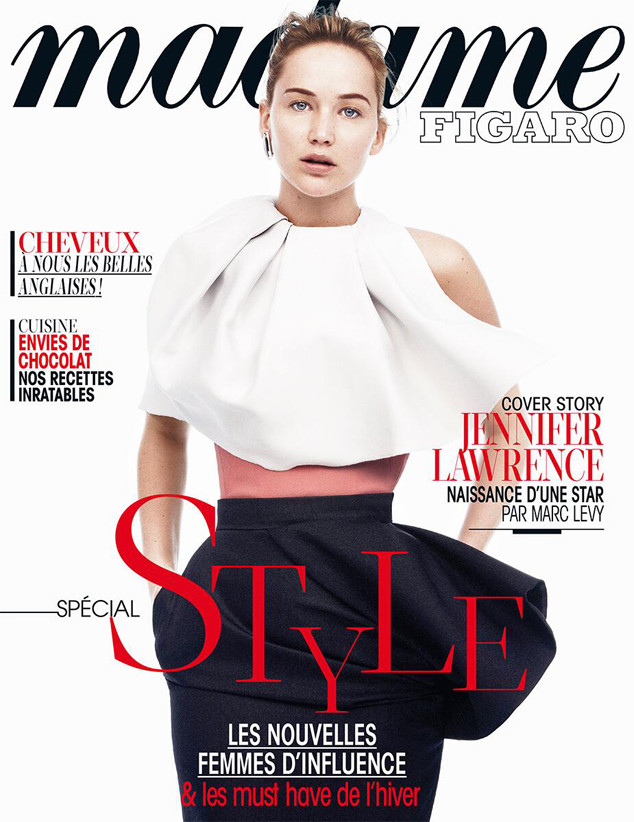 Madame Figaro
Jennifer Lawrence may seemingly breeze through life in the Hollywood biz, but things haven't always been so easy for the Oscar-winning actress.
"My nickname was 'Nitro' as nitroglycerin. I was hyperactive, curious about everything," the Hunger Games: Catching Fire star tells French magazine Madame Figaro in a new interview, looking stunning on the cover in a high-fashion Christian Dior ensemble. "When my mother told me about my childhood, she always told me there was like a light in me, a spark that inspired me constantly. When I entered school, the light went out."
"We never knew what it was, a kind of social anxiety," she reveals. "I went to see a shrink. Nothing worked."