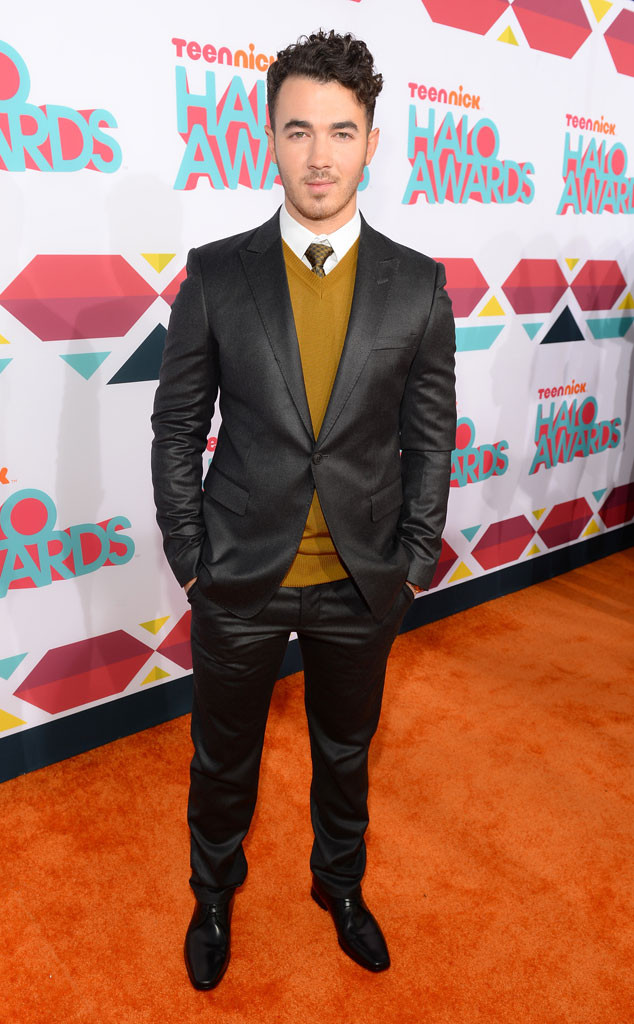 Mark Davis/Getty Images for Nickelodeon
Well, hello there, Kevin Jonas!
The 26-year-old musician stepped out on Sunday, Nov. 17 for the 2013 TeenNick Halo Awards held at the Hollywood Palladium in Los Angeles, Calif.
The soon-to-be father, who is expecting his first child with wife Danielle, cohosted the event—which marked his first public appearance since the Jonas Brothers officially broke up—with actress Jeanette McCurdy, who took to Twitter to gush over Kevin's kind demeanor.
"Literally the last 4 texts I sent to friends are: "Kevin Jonas is the nicest person ever." @kevinjonas," she wrote.