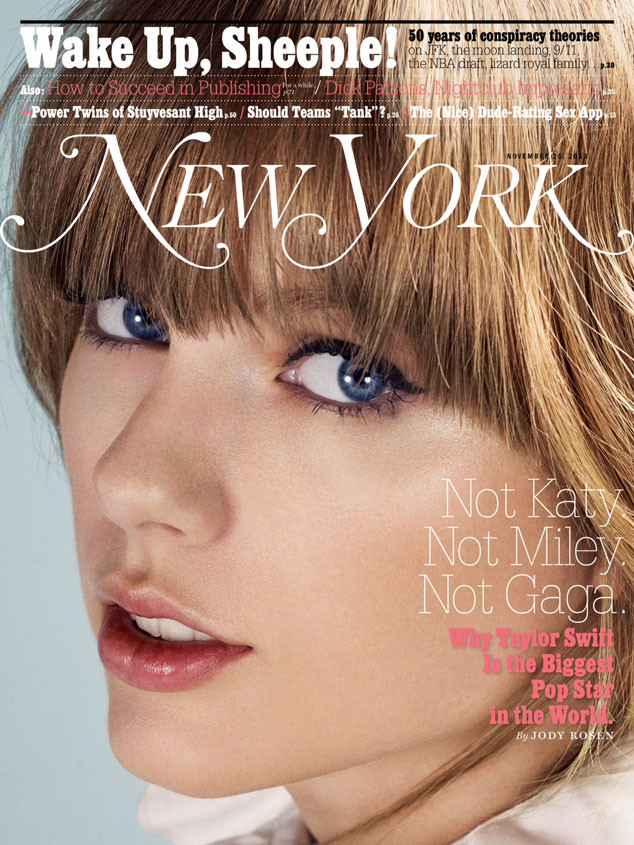 New York Magazine
Taylor Swift's got a good "surprise face," but her poker face is much more transparent.
Meaning? She's not the kind of lady who hides how she's feeling! In a candid interview with New York Magazine's Nov. 18 issue, the 23-year-old explains why "allowing yourself to feel raw, real emotions in public is something I'm never going to be afraid to do."
"Hopefully that's the case, if I can remain a real human," she clarifies. "I'm fine with being honest with my fans about the fact that it's okay that everything isn't okay all the time. I love my life, I love my career, I love my friends—but things are not okay all the time. So I don't sing about things being okay all the time."