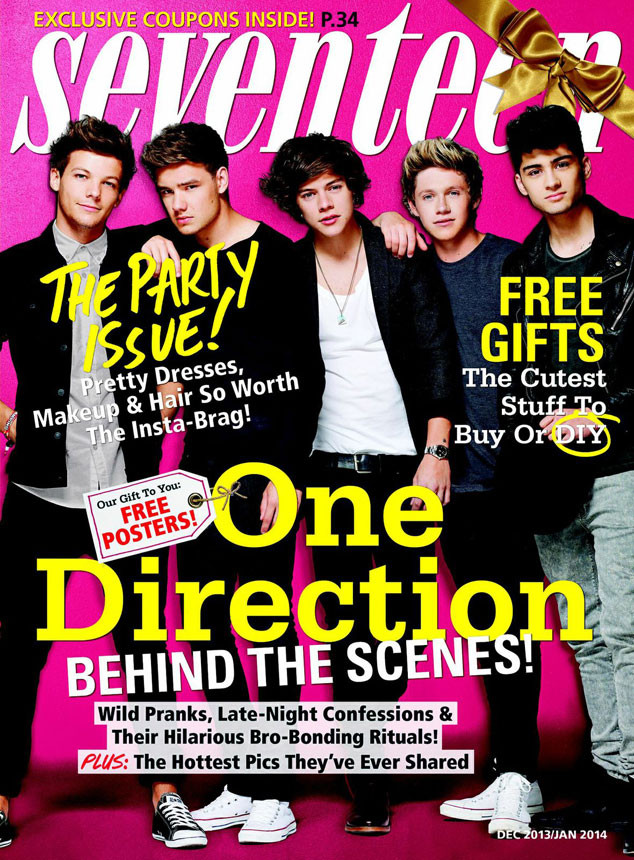 Seventeen Magazine
The boys of One Direction are looking mighty fine on the December 2013/January 2014 cover of Seventeen. Photographed by Calvin Aurand, the pop quintet—Niall Horan, Zayn Malik, Liam Payne, Harry Styles and Louis Tomlinson—open up to the magazine about life on the road together.
Asked if he sings in the shower, 19-year-old Styles admits, "We all do!" Some members are louder than others, however. "We can sometimes hear Liam through the wall," the single singer added.
According to Horan, 20-year-old Payne also has the best abs in the band. "That fellow is ripped," he raves. "He works hard at it though, so I'll give him that."