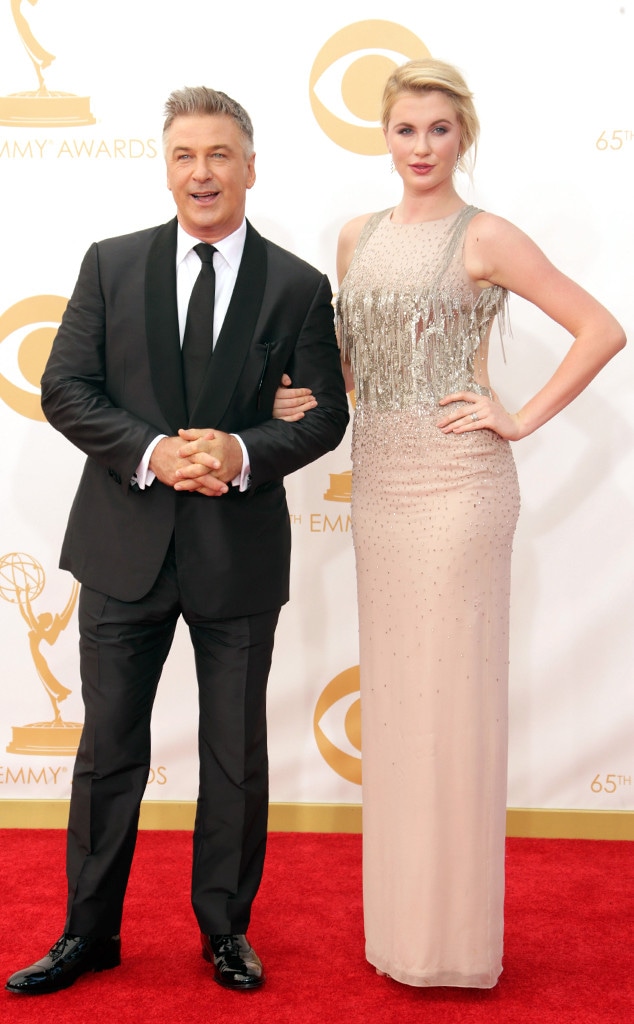 Jeff Vespa/WireImage
Ireland Baldwin made it a point to stand up for her dad, following the backlash he received for using a gay slur.
Alec Baldwin and Kim Basinger's daughter hit Twitter to share her thoughts, asking followers to not be so quick to judge him.
"Sometimes we let our tempers get the best of us," Ireland wrote. "Tempers are like wildfires. Something or someone can easily fuel the fire…It takes a lot of strength for someone to release their anger."It takes a lot of strength and SUPPORT for someone to grow and become a better person. We all say things we don't mean. We all say things we can't take back."
"For someone who has battled with anger management issues, my dad has grown tremendously," the 18-year-old model continued. "My dad is far from a homophobe or a racist."
The 30 Rock star infamously referred to Ireland as a "rude, thoughtless little pig" when she was 11 years old, but Ireland has since said her father has become a better person.
And it looks like the duo, who appeared together at the Emmys this year, has mended their relationship.
Particularly given that she's speaking out in his defense now.
"From what you've read and from what media has been shoved down your throats, he has a kind heart," she continued on the social networking site.
"My point being, what my dad said was WRONG. What my dad felt WASN'T. My dad has an INFANT CHILD to protect. All the parents out there should understand. You would do anything to protect your baby."
"Now, let's all quit acting like children. Let my dad be and let him have his room to learn and enjoy his family."
Alec got into hot water earlier this week after he directed an anti-gay slur at a paparazzo who was trying to take pictures of him and his family. MSNBC later suspended his talk show for two weeks as a result.
The incident, which was videotaped, showed the actor audibly saying "c—ksucking," which GLAAD informed him was an anti-gay epithet.
Alec later apologized to the organization and went on to write an editorial for the Huffington Post, expressing his concern for the safety of his family given the amount of paparazzi that surround them all the time, among other things.