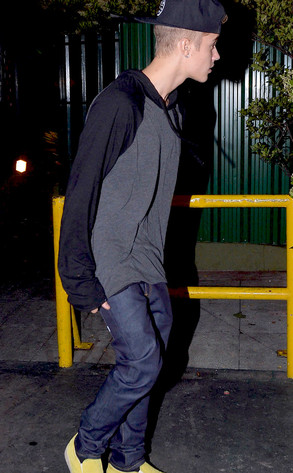 ©2013 RAMEY PHOTO
Justin Bieber's neighbor called the police on the pop star in the wee hours on Saturday, Nov. 16, E! News can confirm.

The Los Angeles County Sheriff's office said they made two visits to the 19-year-old's Calabasas residence for loud music that was playing during a party.

During the second visit, around 5 a.m., officers wrote up the homeowner in a report for disturbing the peace, which is a misdemeanor. Police will turn the report to the district attorney.

Police said that despite the noise, the partygoers were "cooperative."

A rep for Bieber did not return a request for comment.