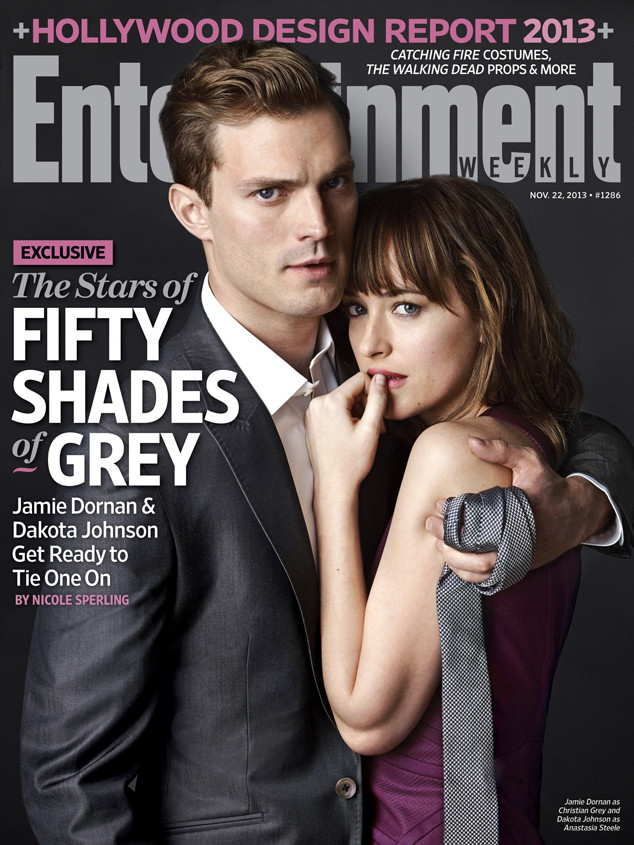 Courtesy Entertainment Weekly
The excitement to see Jamie Dornan become a kinky S&M fetishist is pretty much overwhelming, but let's face it, guys—we have a long ways to go before we see the hunky Hollywood stud take on Christian Grey on the big screen.
But don't get discouraged! We just have to utilize our resources (and our imaginations) until the adaptation of E L James' erotic novel Fifty Shades of Grey hits theaters in February 2015 (ugh, that's so far!) to make the waiting process as bearable as possible.
For example, the first glimpse of Dornan and costar Dakota Johnson as Christian Grey and Anastasia Steele graced the cover of Entertainment Weekly's Nov. 22 issue. It's the first time the actors have been photographed together since they were cast in the film and they look amazing.
Then there are all of his hottest moments on Once Upon a Time, which is basically a compilation of drool-worthy GIFs.
And last, but certainly not least, there are the wide variety of super-sexy photos of Dornan—both in a suit and in nothing but his underwear.
So, enjoy!