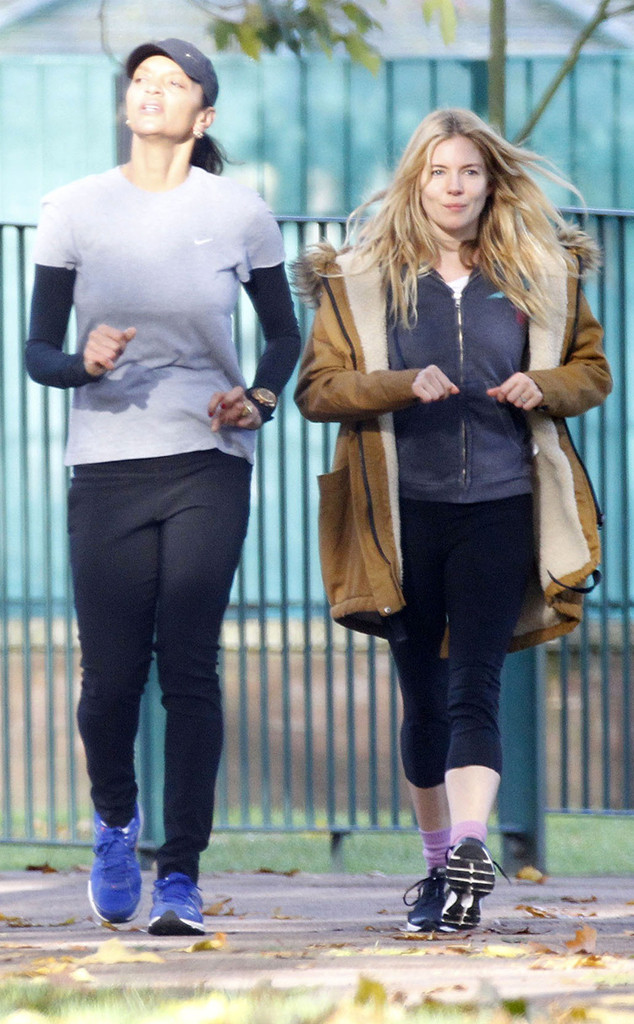 FameFlynetUK/FAMEFLYNET PICTURES
Sienna Miller has become a standout star in the fashion scene.
Her quirky bohemian style and good looks have landed her on the some of the most coveted best dressed lists for years.
But it looks like her most recent ensemble may not fare with critics so well…
The blond beauty was spotted going for a jog with her trainer through a park in London wearing a mishmash of comfy clothes.
Between the purple socks, baggy leggings, sweatshirt and oversize fur-lined coat, Miller clearly went for function over fashion with the outfit.