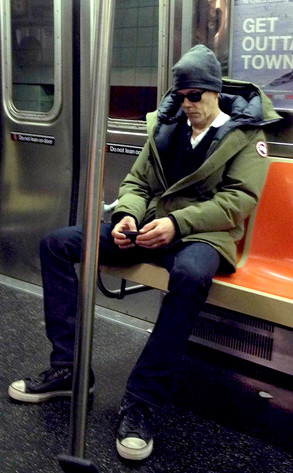 RODRIGO & LUIS JR. GUERRA/©2013 RAMEY PHOTO
Is that the Kevin Bacon?
While most Hollywood stars opt for fancy forms of transportation to get around busy cities, the 55-year-old actor opts to take the New York City subway.
During a Thursday afternoon, The Following star tried his best to keep to himself as he played on his cell phone. His outfit composed of dark sunglasses, a gray beanie and a warm cozy sweater also helped in his mission to remain unnoticed.
Unfortunately, his plan to stay under the radar proved to be unsuccessful as photogs spotted the actor cruising below ground.