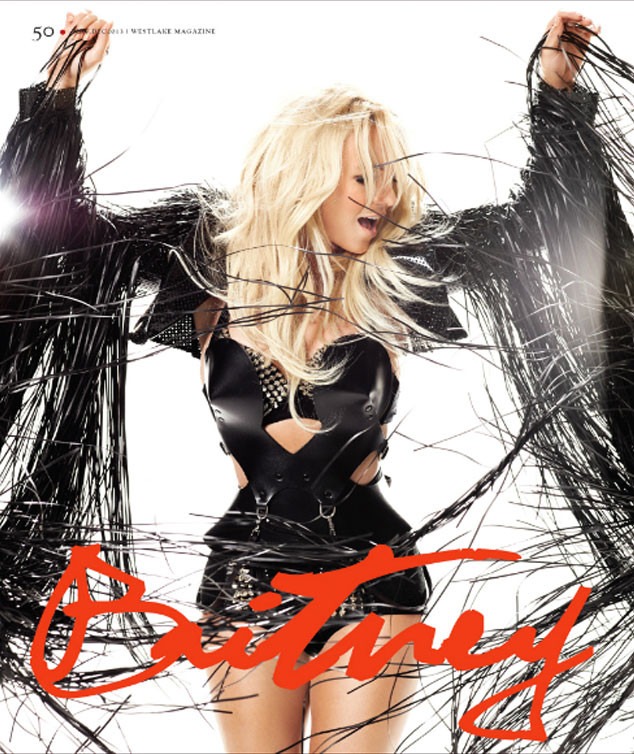 Westlake Magazine
It's Britney's super skinny waist, bitch!
In a new photo spread in Westlake Magazine, Britney Spears flaunts her hot body and super slim frame.
In the sassy pic, the 31-year-old "Work Bitch" singer poses in a black leather onesie with cutouts over a spiked bra. She lifts her arms up in the air to show off sleeves made of black tassels. Brit also flashes an open-mouth smile while her long blond hair flows down her chest.
It sounds like all of Spears' hard work is doing a body good!
Spears recently opened up to Vegas Player magazine about rehearsing for her upcoming Sin City residency at Planet Hollywood. "I have not been this sore in my entire life," she dished. "When I started working out, I was sore for like three days. I could hardly move."
"When you tour, it's so hard on the body," she said. "I look back and I don't know how I did it. Being in one place is cool. It's a more stable environment."
"Las Vegas is a fun place," she added. "There is so much going on. The energy here is incredible. You feel it walking through the casino. Everybody is here to have a good time."