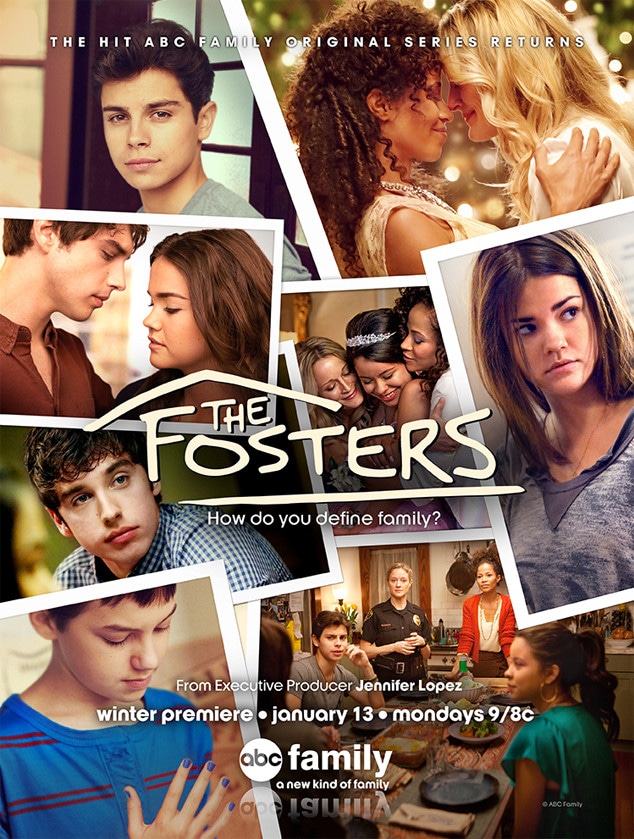 ABC
"DNA doesn't make a family, love does."
ABC Family's groundbreaking drama, The Fosters, captured audiences' hearts this summer, and now, the characters that we know and love are coming back into our homes. The series, which is executive produced by Jennifer Lopez, returns Monday, Jan. 13 and you can bet, this season is going to be even inspiring than the last.
To warm your heart on this chilly Monday morning, we've got your exclusive first look at the winter premiere of The Fosters as well as the brand-new series poster. You're very welcome.
When we last saw Callie (Maia Mitchell), she left the wedding of the season after a short but sweet smooch with her foster brother, Brandon (David Lambert). Yikes! To make matters even more complicated, our tough-as-nails orphan has decided to run away from her problems—yet again.  
"She left, because I kissed her," Brandon confesses to his baffled newlywed mothers. Take a look above to see our exclusive first look of The Fosters' winter premiere to find out where Callie ends up after her kiss-and-run.
The Fosters returns Monday, Jan. 13 at 9 p.m. on ABC Family.