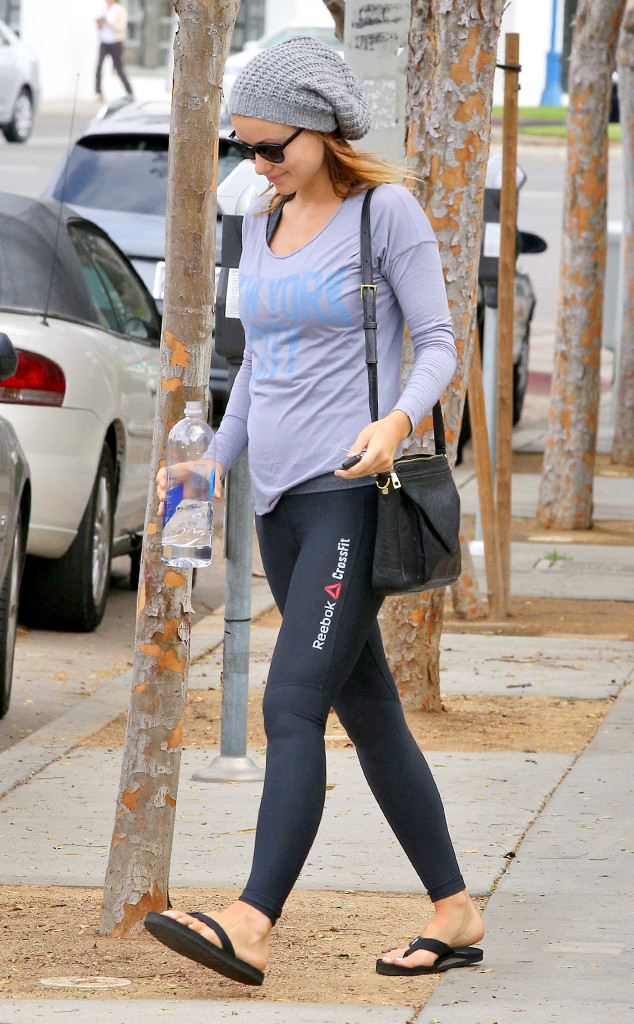 XPOSUREPHOTOS.COM
Olivia Wilde is working on her fitness.
The pregnant Rush actress was spotted leaving a Pilates studio in West Hollywood on Friday morning wearing a pair of Reebok stretch pants and a long-sleeve top.
The stunning brunette covered up her barely-there baby bump and accessorized her exercise ensemble with a knit beanie and flip flops.
And if her latest tweet is any indicator, Wilde appears to be setting realistic expectations in preparation for her baby's arrival.
She posted an adorable picture of an infant panda and wrote, "That sinking feeling when you realize that, no matter what, your baby won't be nearly as cute as a baby panda."