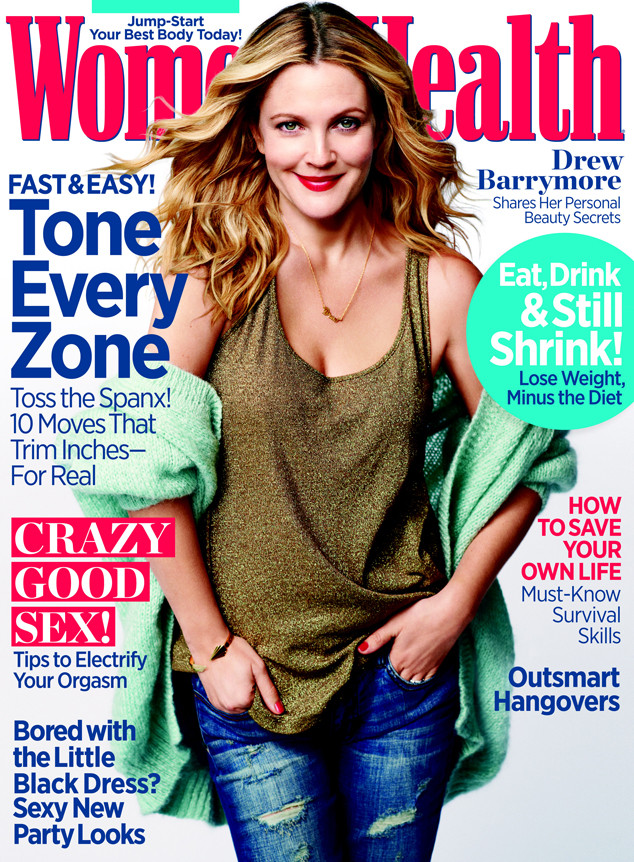 Women's Health
Drew Barrymore is looking casual cool on the December 2013 cover of Women's Health—and she's flaunting a laid back attitude to match!
Rocking a cozy cardigan, loose-fitting tank and distressed jeans, the cover girl reveals she doesn't buy into Hollywood's obsession with expectant stars' bodies.
"You're not supposed to look perfect while you're making babies—making babies is the perfection," says Barrymore, who is pregnant with her second child with husband Will Kopelman.
And when it comes to post-baby bodies, the 38-year-old doesn't subscribe to the notion that a woman has to bounce back as soon as she's given birth, either.