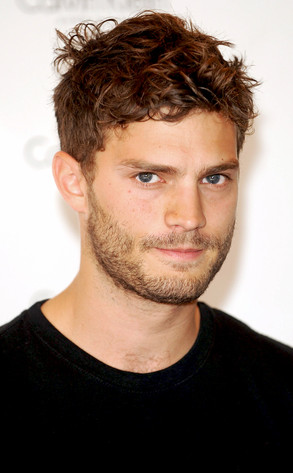 Ian Gavan/Getty Images
It's only a matter of time before Jamie Dornan takes over that Red Room of Pain in the highly anticipated film adaptation of Fifty Shades of Grey.
The Northern Irish actor spoke to Entertainment Weekly in a wide-ranging interview about landing the coveted role of the kinky S&M fetishist, his upcoming fitness regimen and what his family and friends really think about him breaking out the whips and chains.
"I certainly don't fear it," the handsome 31-year-old star told the mag. "I already got a glimpse into working with [director] Sam [Taylor-Johnson] at the test, and I'd met [co-star] Dakota [Johnson] by then. So I had a glimpse into how I felt it would be if I got the part. None of it scared me."