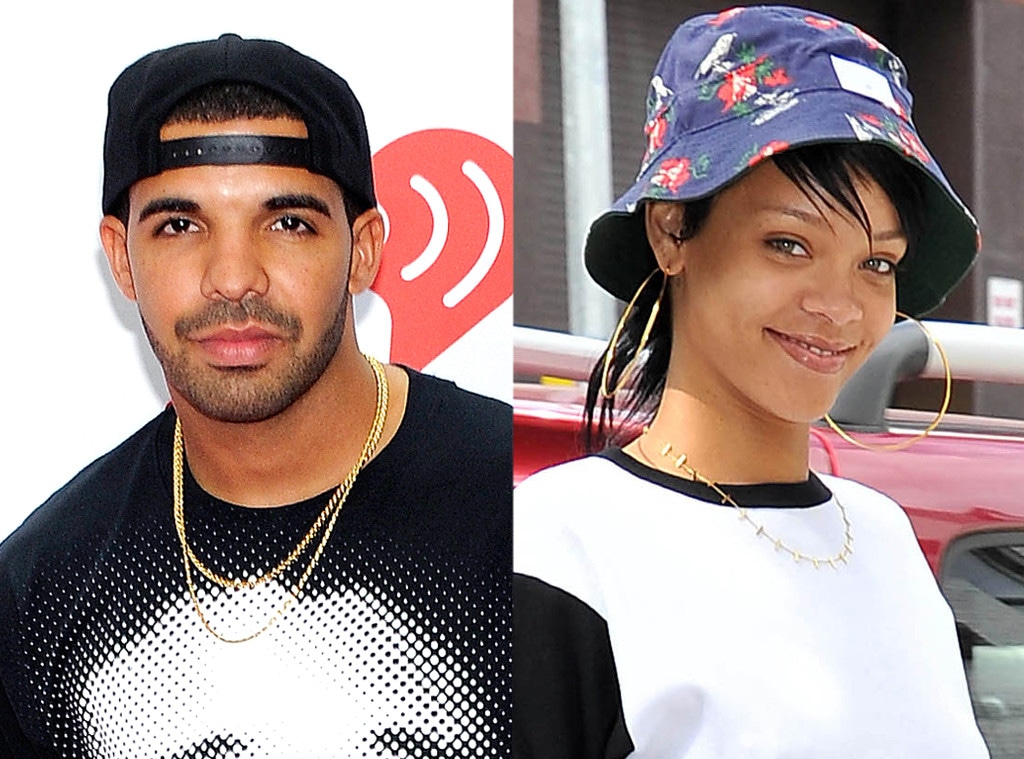 David Becker/Getty Images for Clear Channel, JAVIER MATEO/startraksphoto.com
Look who made it rain together till the sun came up!
Rihanna and Drake met up at a Houston strip club in the wee hours Thursday and together dropped more than $17,000 before their outing was over well after 5 a.m., according to a dancer who entertained the "Take Care" duo.
While performing in Dallas, Drake showed up at Rihanna's rescheduled stop on her Diamonds World Tour, after which he reportedly took her out to dinner, and then RiRi returned the favor in Houston last night. She was spotted in the audience at Drake's show at the Toyota Center, dancing and singing along in the company of a pal and her assistant.
"Me, @KirkoBangz and my baby @rihanna turnt up at @Drake 's concert last night lol," tweeted Marcus Martinez, who snapped a pretty clear picture of the Barbadian beauty in the VIP section.
And later...she and Drake apparently decided it was time to let someone else do the dancing.
Jhonni Blaze, who says that she danced for the pair for over three hours last night, exclusively told E! News that Rihanna arrived at V Live Gentlemen's Club alone at around 2 a.m. and, half an hour later, Drake showed up and asked club security to move Rihanna over to his section.
"I bet you want to be sitting with Drake, right?" Blaze said she overheard a security guard asking Rihanna, who smiled and said yes.
And once they were together, they "looked like a couple," sat very close to each other and were even dressed alike, Blaze recalled. She said the two were "really cool people" and that Rihanna even gave her advice about her budding singing career, telling the dancer to "dream big" and not be afraid to put herself out there.
Blaze, the lead stripper at the Vicious Vixens Agency and T-shirt designer who also plans to start an eponymous foundation to help the homeless in Texas, said that she and the "Stay" singer also bonded over their partially shaved hairdos.
Drake, however, didn't talk much because "he was too busy throwing money," she laughed.
All told, the "Make Me Proud" rapper spent about $12,000 last night and Rihanna spent more than $5,000. Blaze said that she herself collected around $10,000 from the duo and the rest was split among some of the other ladies who entertained the famous pair.
Rihanna spotted her dancing in another section, Blaze said, and requested that she come and dance for them. When she walked over, the stripper added, RiRi whipped out some cash and "started slapping my butt."
Blaze said that Rihanna only had two drinks and that neither her nor Drake drank or smoked very much.
When it was time to go, the dancer said, he and Rihanna left together and headed off in the same vehicle.
We wonder where they'll end up tonight!