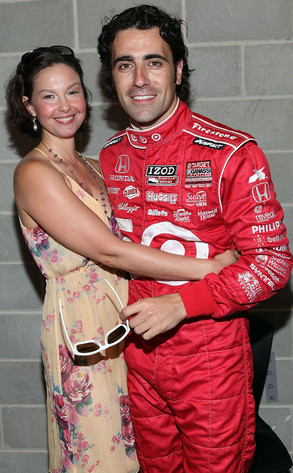 Robin Marchant/WireImage
Dario Franchitti's life is headed off-track.
The three-time Indianapolis 500 winner announced his retirement from IndyCar racing today, a little more than a month after being seriously injured during the Grand Prix of Houston.
"A sad day but I'm eternally grateful," the Scottish driver, whose wife Ashley Judd rushed to his side after his accident despite their separation, tweeted Thursday with a link to his more detailed statement.
Asked on Twitter if Franchitti had really retired, Judd replied, "Yes, with an extraordinary career, legendary achievements, aplomb & style." To another fan wishing him well, the actress wrote, "Thank you. His next iteration will be as fascinating & as impressive!"
But as Franchitti himself noted, he can't believe he's slamming the brakes on racing.