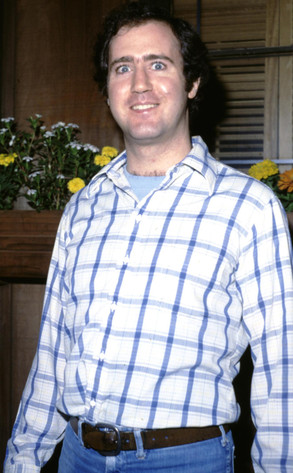 Michael Ochs Archives/Getty Images
Is Andy Kaufman's brother pulling a fast one?
After suggesting the late comedian actually faked his death and is currently living with a woman with whom he had a daughter, Michael Kaufman is now backtracking, telling The Hollywood Reporter that it's all a big misunderstanding.
"I think I've been misquoted, OK?" Michael said in a brief interview. "I never came out with, 'He's alive.' I'm as skeptical as anybody else."
Kaufman's sibling sparked the "Andy's alive" rumors Monday night at the ninth annual Andy Kaufman Awards at New York City's Gotham Comedy Club. Per Comic's Comic, he told the crowd that he wasn't too sure the Taxi star truly died of complications from lung cancer on May 16, 1984.