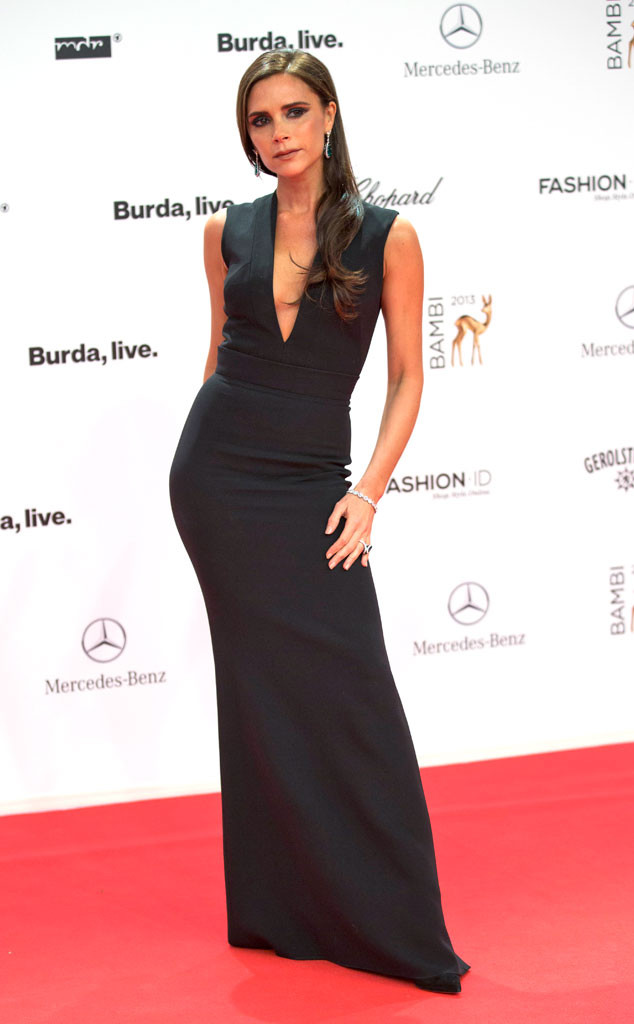 AP Photo/Gero Breloer
Looking fashionable as always, Victoria Beckham!
The 39-year-old beauty stunned when she arrived at the Stage Theater on Thursday, Nov. 14 for the annual Bambi Awards in Berlin.
David Beckham's other half wowed in a glamorous black gown with a plunging neckline that showed off her slim and trim frame, adding a pair of beautiful emerald drop earrings to her elegant ensemble. She wore dramatic smoky eye makeup and kept her lip simple, sweeping her softly-curled long brown locks to the side as she posed for pics, opting not to smile in her signature style.