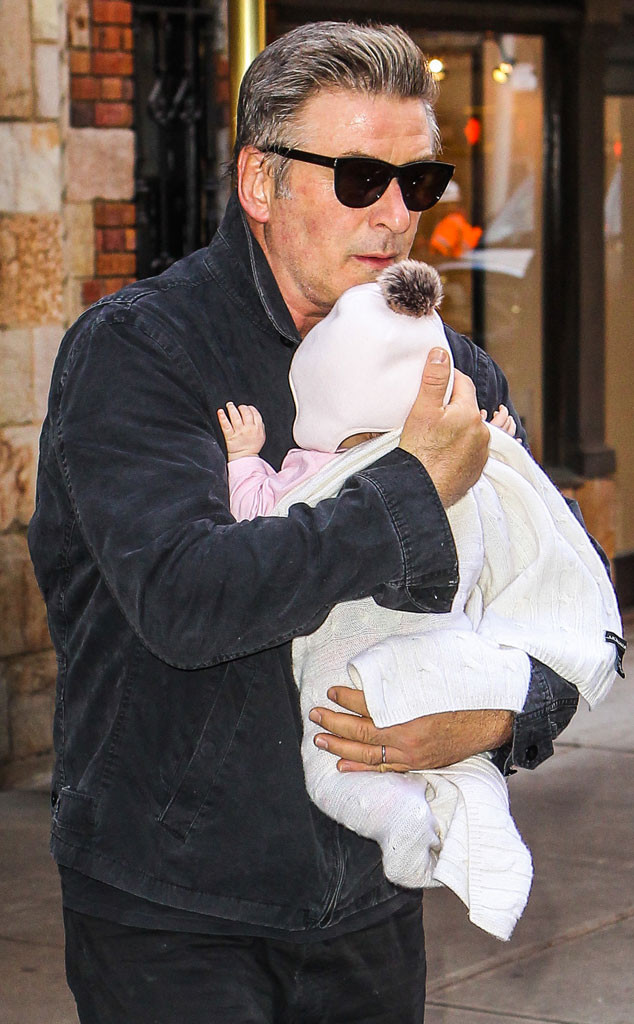 AKM-GSI
For better or worse, some things just never change.
Alec Baldwin is still tweeting and he's still losing his temper on the streets of New York.
Hours after a woman was found guilty of stalking and harassing him, the actor and MSNBC talk show host went off on a paparazzo who tried to take pics of his family as they were leaving their Manhattan apartment building (another thing that doesn't change). Just a moment before, the vigilant Emmy winner had been adorably cradling baby daughter Carmen on their way outside, the expression on his face suggesting that he was none too happy for the snap-happy escort.
"Get away from my wife and the baby with the camera! What language do you want that in?!" Baldwin warned the guy, walking around the back of their chauffeured ride and toward the pap, as seen in video posted by TMZ.