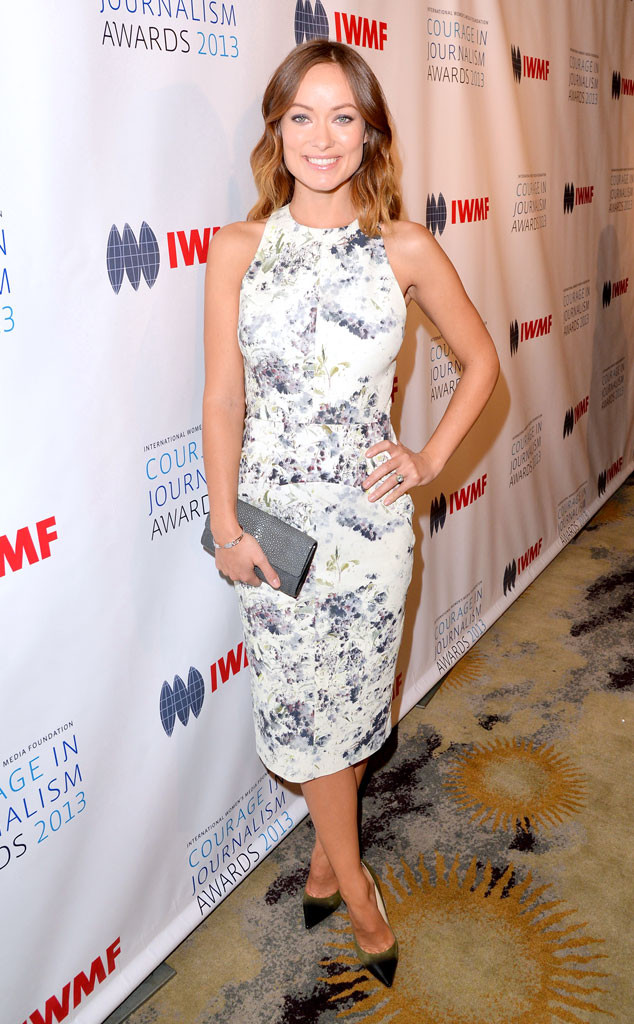 Jason Merritt/Getty Images for IWMF
Olivia Wilde is one laid back lady when it comes to fashion!
With an upcoming wedding—a time when many women go a little nuts figuring out every detail behind their outfits—the bride-to-be is taking a lax stance on finding the perfect dress for her big day.
"I just trust my eye," the actress, who is engaged to Jason Sudeikis, revealed to the Editorialist via People about her wedding prep.
Yep, no bridezilla here!
And right in keeping with her trust-my-gut approach to styling, the 29-year-old isn't changing much about her everyday wardrobe now that she has a growing baby bump.