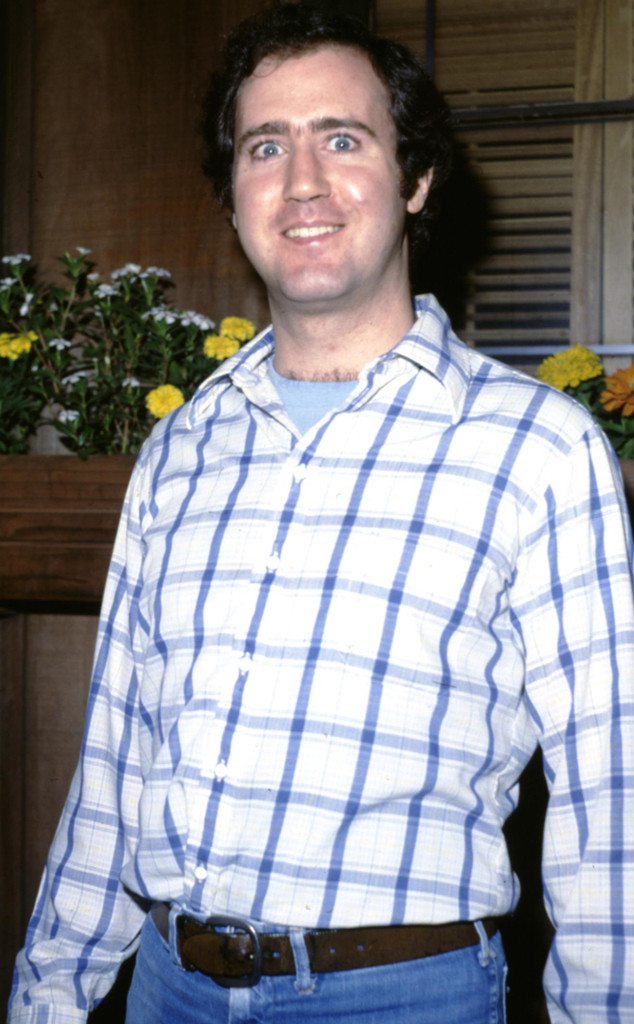 Michael Ochs Archives/Getty Images
Andy Kaufman died on May 16, 1984, due to complications from lung cancer—or so we thought.
But on Monday, Nov. 11, at the Andy Kaufman Awards in NYC's Gotham Comedy Club, a 24-year-old woman claiming to be the comic's daughter told the crowd her father, who passed away 29 years ago, is actually still alive. Andy's brother Michael Kaufman also revealed, per the Comic's Comic, that he'd come across the Taxi star's elaborate plans to fake his death when looking through his belongings in 1984.
Let's backtrack a moment. Michael reportedly told the audience that Andy wrote about how he would use transcendental meditation to fake his death, but would return on Christmas Eve in 1999 at restaurant. Michael claims when that date arrived, he went to the restaurant and got a table under one of his brother's pseudonyms. Andy himself did not show up, but a letter was delivered to Michael purportedly from his brother saying he wanted "to go into hiding and live a normal life" but was still alive.