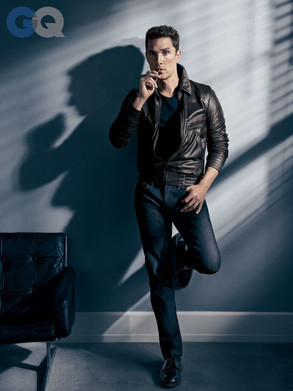 GQ
Some things never change. In the December issue of GQ, Man of the Year honoree Matthew McConaughey reveals that he still gets naked and makes music—he's just smarter about how he does it. "Of course I still play the congas naked," the married father of three says. "I just close the windows."
McConaughey is, of course, referring to his October 1999 arrest. At the time, a neighbor called to complain about loud music coming from the actor's home in Austin, Texas. When police arrived on the scene, they found McConaughey dancing in the nude and playing the drums. He was charged with possession of marijuana and drug paraphernalia.
While those were later dropped, the movie star did plead guilty to violating the city's noise ordinance and paid a $50 fine. Still, the actor hasn't been able to shake that image from the public's perception.