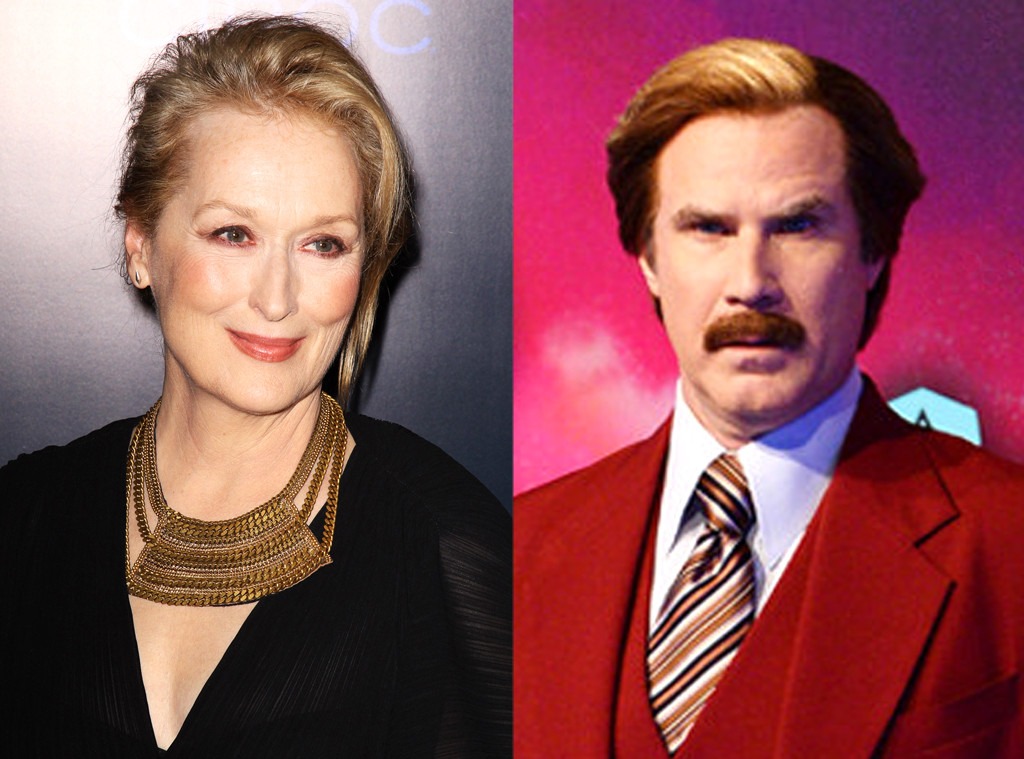 Ian Gavan/Getty Images for MTV, Dave Hogan/Getty Images
Remember that rumor claiming that Meryl Streep was "begging" to be in the Anchorman sequel?
Of course you do. But then Steve Carrell debunked it when he explained that he had simply joked with Streep that she should should be in the flick after she told him she was a fan of the first.
Will Ferrell now tells us that there really was a chance of landing the acting legend in the broadcast news comedy.
"We got it on good authority that she wanted to be in the movie, but when we sussed it out it couldn't happen for one reason or another," the funnyman told me last night at GQ's Man of the Year party in L.A.
He cracked, "It might have been we threw her the part and she was like, 'Is that it? I don't want to do that!' That just made us laugh to think of her being in it or even considering it."
Maybe they could get Streep for a third Anchorman movie—if there is one, that is.
"I'm sure they would," Ferrell said about Paramount Pictures making a third flick. "But I don't know. We just want to see what happens with this one and we'll sit down and access all of that. Right now, we're just enjoying this journey."