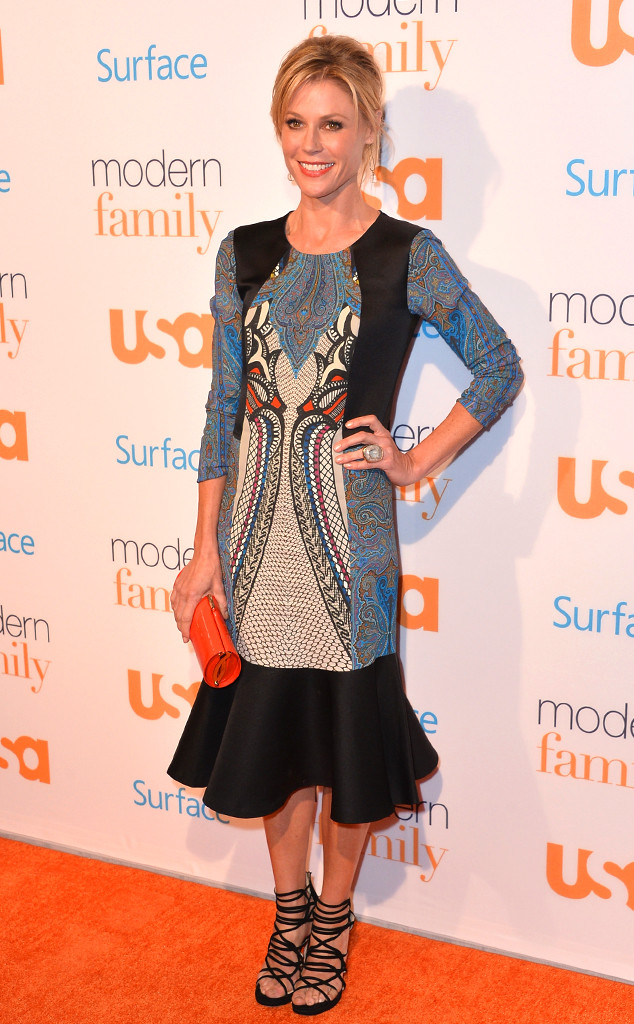 Alberto E. Rodriguez/Getty Images
We're used to seeing Julie Bowen play overly worrisome mom Claire Dunphy on ABC's Modern Family but in real life, the mother of three definitely has reason to be a bit overprotective.
That's because back when her oldest son Oliver was only two-years-old, the toddler suffered a severe allergic reaction—also known as anaphylaxis—and she had to rush him to the hospital.
Since then, Bowen has teamed up with website Anaphylaxis101.com to spread the word to unsuspecting parents and kids on the dangers of being caught off guard to an allergic reaction. In addition to lending her voice to its new educational e-book, she also logs time playing the site's online supermarket shopping game with a now six-year-old Oliver.