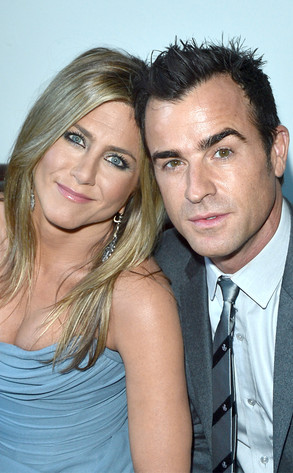 George Pimentel/Getty Images for The Branding Bee
Need any more proof that Jennifer Aniston and Justin Theroux were made for each other?
The soon-to-be bride and groom recently enjoyed a romantic date together at the Beverly Hills Hotel's posh Polo Lounge, E! News has learned. The duo booked a table in the back of the eatery and sat side-by-side the entire time as they've done on previous visits, a source tells us.
"There is always a ton of room at the table, but they always choose to sit next to each other," the source dished. "They always have to be touching and he always puts his arm around her. They are so in love and he is so good for her."
Too cute!
Also spotted out and about...