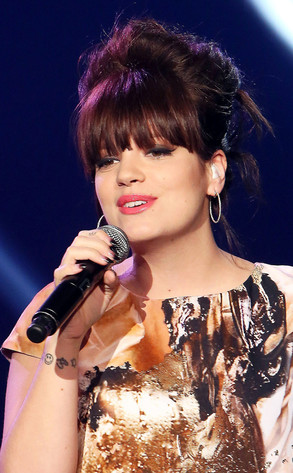 REX USA/Joseph Kerlakian/Rex
We'd be willing to be Lily Allen may be playing her comeback single "Hard Out Here" on repeat in the wake of her latest controversy.
After a four-year hiatus from the music biz, the 28-year-old singer released the first single and accompanying music video from her currently untitled third studio album on Tuesday, Nov. 12, and the performer has already found herself on the receiving end of criticism after reports claimed the clip has racist undertones.
In the video, which is meant to be a massive parody on pop culture, the mother of two throws shade at both Robin Thicke and Miley Cyrus, gets fake-liposuction and instructs her dancers to twerk while they shake their butts for the camera.
Allen took to Twitter to address the racist claims, writing a lengthy post, titled "Privilege, Superiority and Misconceptions" in which she defends her decision to hire African American women as her backup dancers, while insisting that the video has "nothing to do with race."