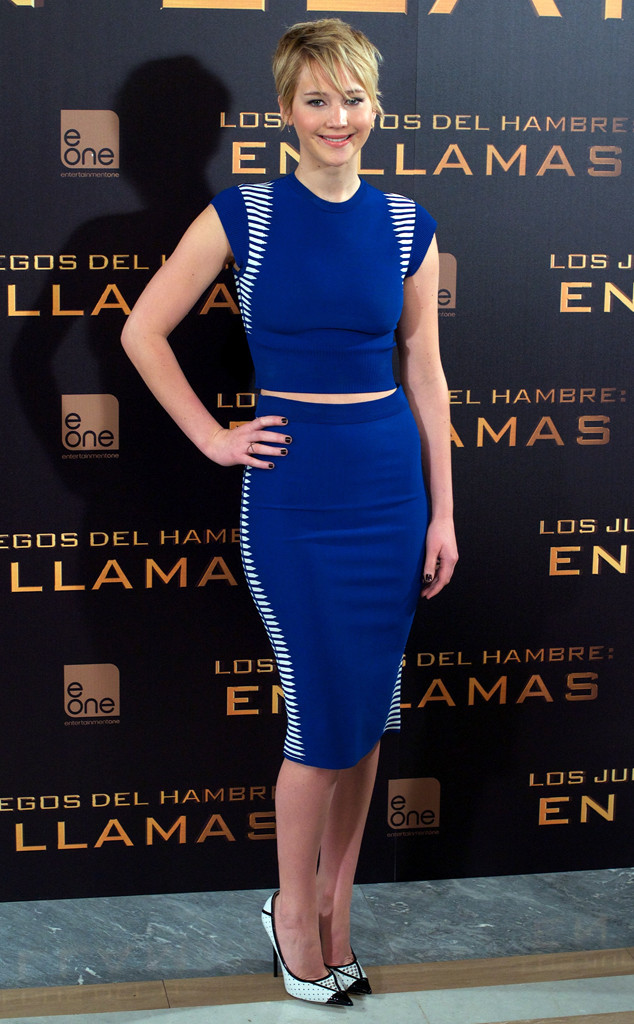 Carlos Alvarez/Getty Images
Jennifer Lawrence is giving us the blues—in a good way!
The Oscar winner turned heads at the Hunger Games: Catching Fire photocall in Madrid in a brilliant cobalt blue knit top and skirt by Alexander McQueen.
It was a definite departure from the Dior dresses the brand spokesperson tends to wear for high profile occasions—she's already sported two looks by the luxury label during her Catching Fire promotional duties, and almost exclusively wore the company's designs during awards season.
And while we're definitely fans of the sparkling Dior Haute Couture gown she wore to the film's world premiere in London, as well as the double-breasted coat she donned for the red carpet in Berlin, we have to admit we're absolutely loving this slightly more youthful look on the 23-year-old.