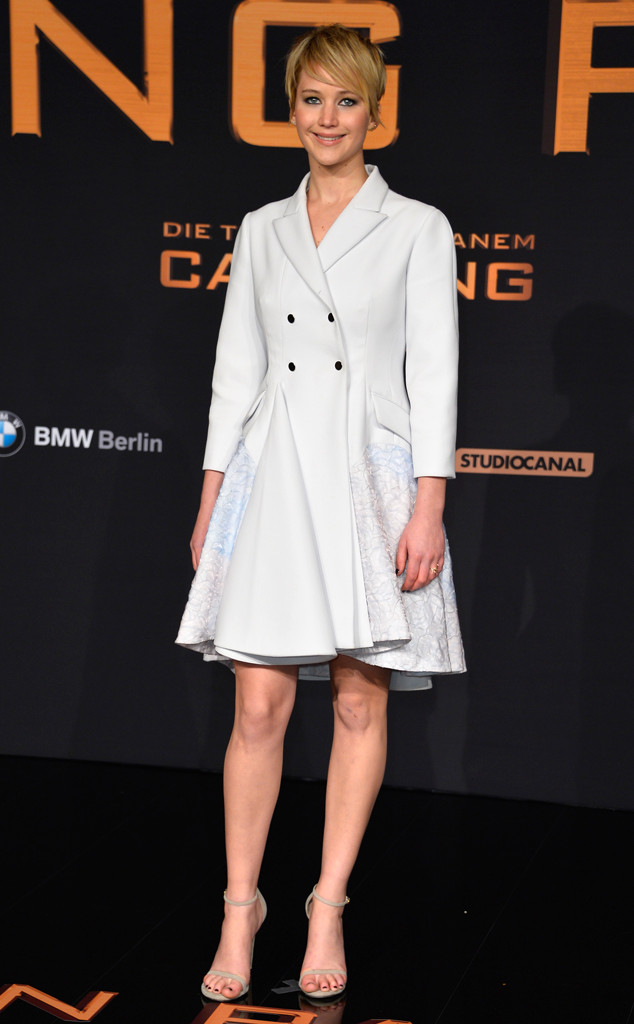 ODD ANDERSEN/AFP/Getty Images
First she cuts her long locks short, then she wears this coat as if it's a dress! What won't Jennifer Lawrence do?
We love that America's big screen sweetheart has a bit of a rebel streak in her, we're just not sure we love that translating into this look. Yes, it was a wet night in London, and we've been told this Dior swing style is technically a dress, but it kind of makes The Hunger Games: Catching Fire star look like a cross between a royal family member and a streaker!