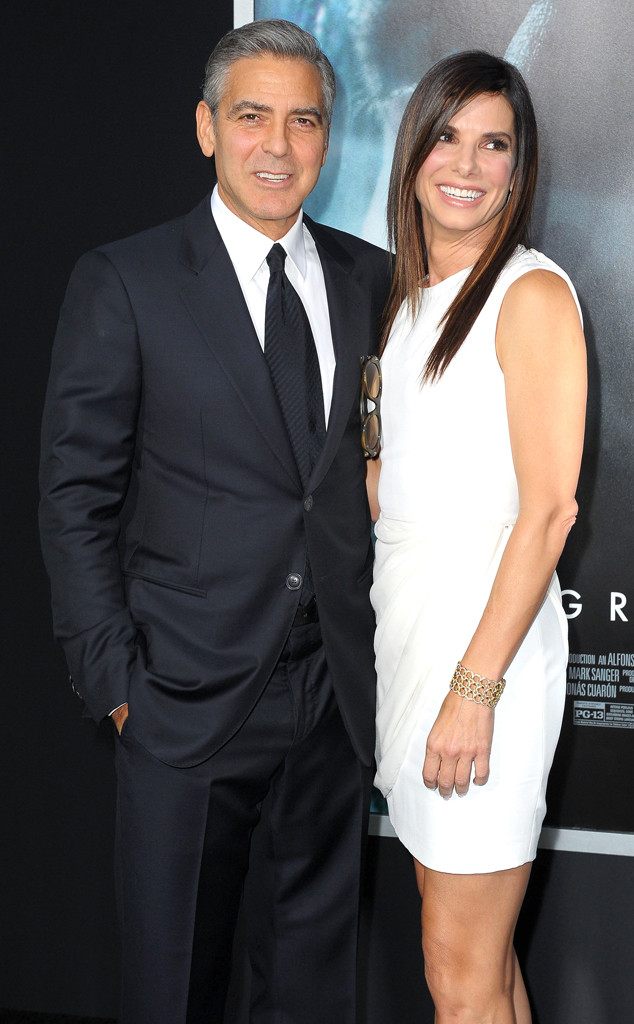 Michael Loccisano/Getty Images
George Clooney loves close pal Sandra Bullock, but he had a pretty funny rejoinder when asked about his Gravity costar's recent confession that she's not attracted to him.
"I saw that. And I called her on it last night," the single movie star told Entertainment Tonight at Saturday night's 2013 BAFTA Britannia Awards in L.A.
What Clooney's referring to was an interview Bullock gave to U.K. morning show Daybreak in which she admitted that despite him being Hollywood's most eligible bachelor, she doesn't lust after Clooney because she knows him too well.
That may be the case, but by George, she certainly calls him a lot—that is, if you believe the smirking 52-year-old actor's signature tall tales.