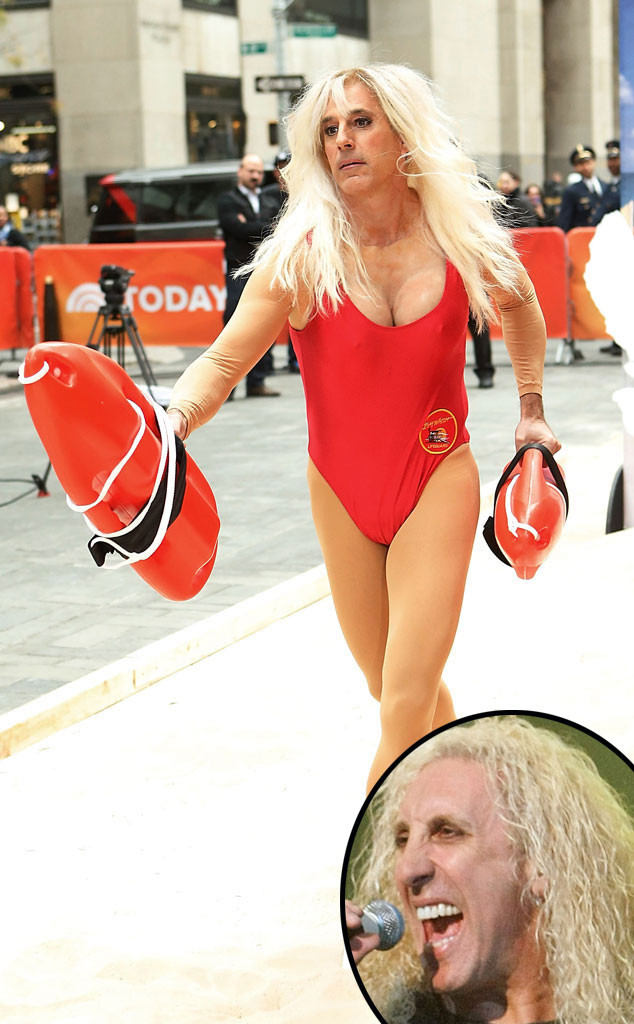 John Lamparski/WireImage, Ethan Miller/Getty Images
Before Matt Lauer put on that iconic Baywatch swimsuit for Today's Halloween special, we had no idea what great legs he had!
But, if you ask him, he didn't quite pull off the sexy lifeguard look. "It was supposed to be a tribute to Pamela Anderson," he said on an episode of The Ellen DeGeneres Show airing Wednesday, Nov. 13. "I look more like Dee Snider with fake boobs!"
"It's not a great look," he admitted. But Ellen disagreed, telling him, "You look good! You have great legs."