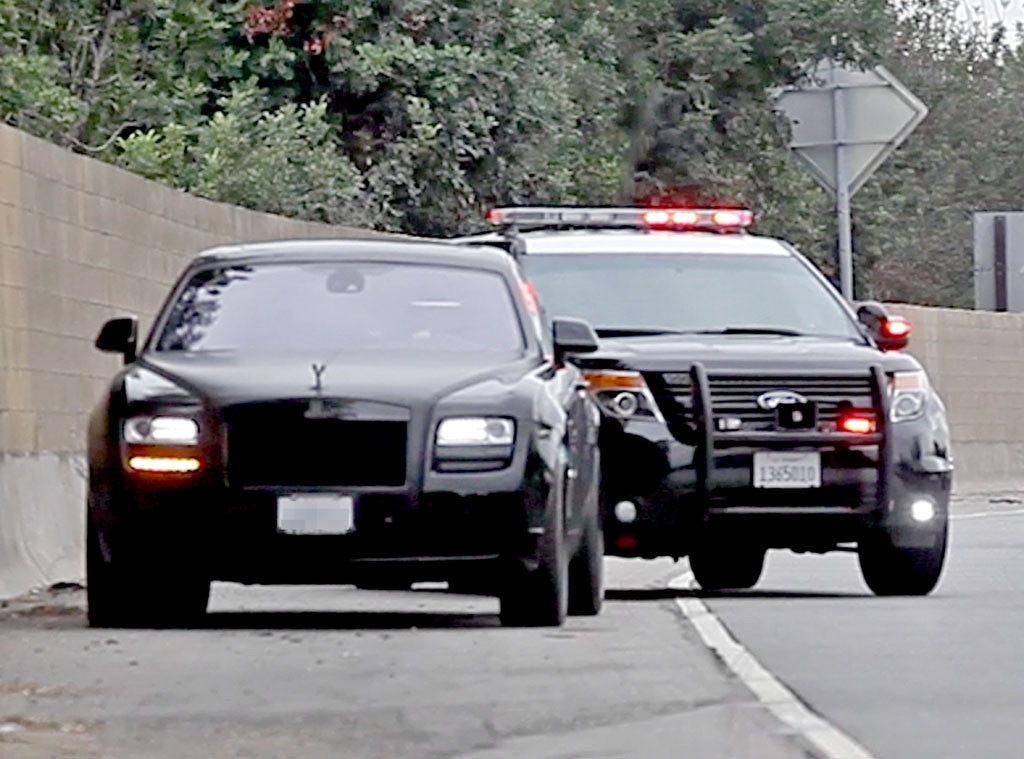 AKM-GSI
The paparazzi really will not leave Kim Kardashian alone.
The E! star was cited for speeding today after being pulled over while behind the wheel of her black Rolls Royce—and then a paparazzo got a ticket, too, after pulling over to take pictures of the traffic stop on the freeway.
According to California Highway Patrol, Kim was pulled over at approximately 1 p.m. while going eastbound on L.A.'s 101 Freeway and the responding officer said that three or four vehicles were seemingly in pursuit of the Rolls.
When Kim stopped her car just west of the Van Nuys Boulevard offramp, the paparazzi that had been chasing her pulled over behind the CHP car.
One photographer, who was driving a Prius, then pulled his car back into traffic and over to the shoulder in front of Kim's car, got out of the car and proceeded to start taking pictures, which is illegal, CHP told E! News.
Kim was cited for speeding (no word yet on how fast she was allegedly going), and the intrepid paparazzo who got out of his car was also ticketed for speeding and for making a non-emergency stop on a freeway.
The officer who stopped Kim said that the other two paparazzi left the scene and got off the freeway, only to get back on going westbound, pull over and start taking pictures from the other side of the 101.
We're told that the CHP will be talking to the L.A. City Attorney's Office to determine whether L.A.'s anti-paparazzi laws cover this type of incident.
Neither Kim nor any family members have mentioned what happened yet on social media, their frequent outlet to slam the paparazzi's increasingly brazen behavior.
—Reporting by Holly Passalaqua