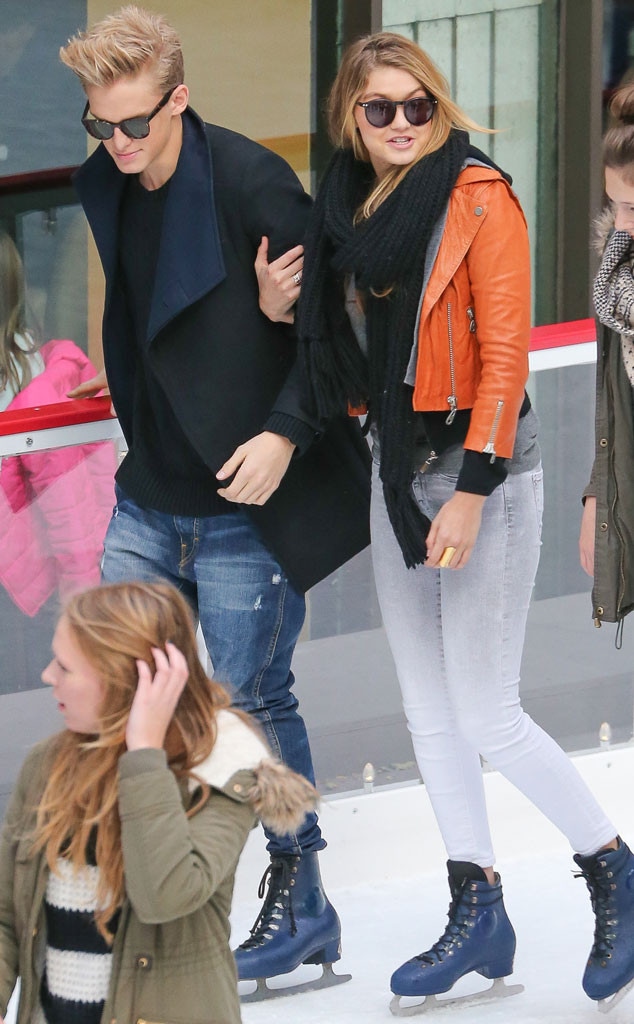 AKM-GSI
Ah, young love!
E! News has learned that Cody Simpson is dating Real Housewives of Beverly Hills star Yolanda Foster's daughter Gigi Hadid.
"They're very happy together," a source told us. "The only downside is that he's on the road a lot. She doesn't join him because she is focused on school."
And besides her enviable good looks, the 18-year-old model is spending time in New York City where she's attending college at the New School.
"They see each other whenever they can and when they're not together, Gigi's either got her head down in her books or she's on a modeling job," the insider added.
"It's a very healthy relationship."
Sounds like it!
These two may be young, but they clearly have their heads on straight.
Simpson has been traipsing around the globe nonstop lately to promote his latest album The Acoustic Sessions, which hits stores on Nov. 19.
In fact, in the last 24 hours the singing heartthrob has been in two countries and three cities!
"10 hour flight from Buenos Aires to Atlanta. Now another 5 hour to LA for a few studio sessions before we head to NZ. snooze you lose," he tweeted.
Whoa there! Simpson is expected to be in New Zealand for a week but hopefully afterwards he can find some quality time to spend with his new ladylove.
A rep for Hadid tells E! News that they "do not comment on Gigi's personal life."