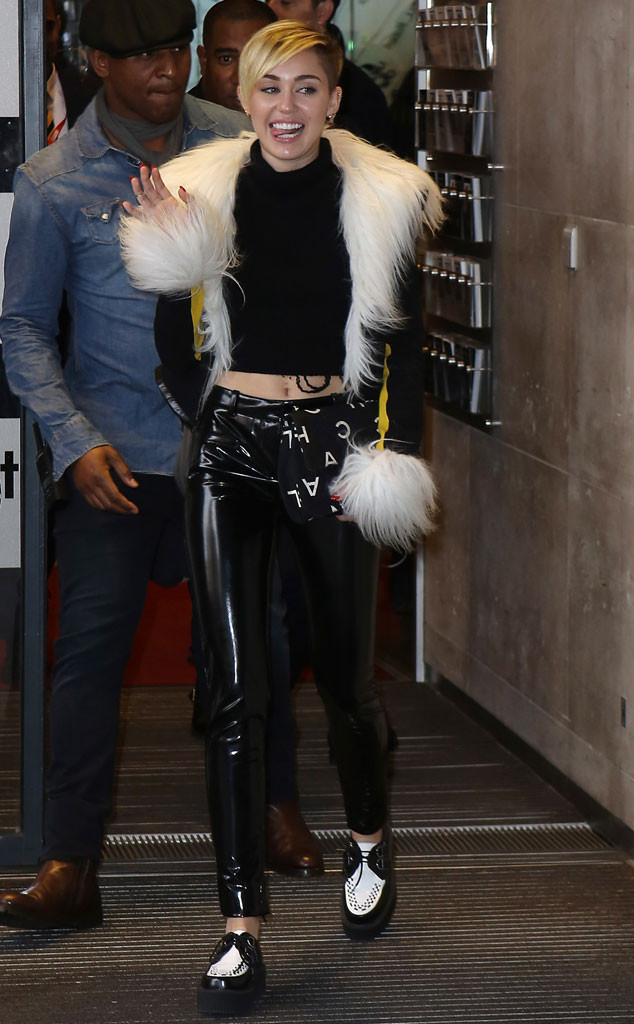 Neil P. Mockford/FilmMagic
It looks like Miley Cyrus' shocking MTV EMAs moment may have sparked more than just a controversy.
According to the Agence France-Presse, authorities in Amsterdam are investigating how the Disney darling was able to break the rules at the smoke-free awards-show venue.
According to police, the Ziggo Dome has a strict nonsmoking policy that was clearly compromised when the "Wrecking Ball" singer lit up what appeared to be a joint onstage during an acceptance speech.
"We received complaints about smoking which was also seen on television. We have to investigate," said Tjitte Mastenbroek of the National Food and Consumer Authority.
Masternbroek added that authorities will be meeting with the management at the venue to discuss details of Sunday evening.