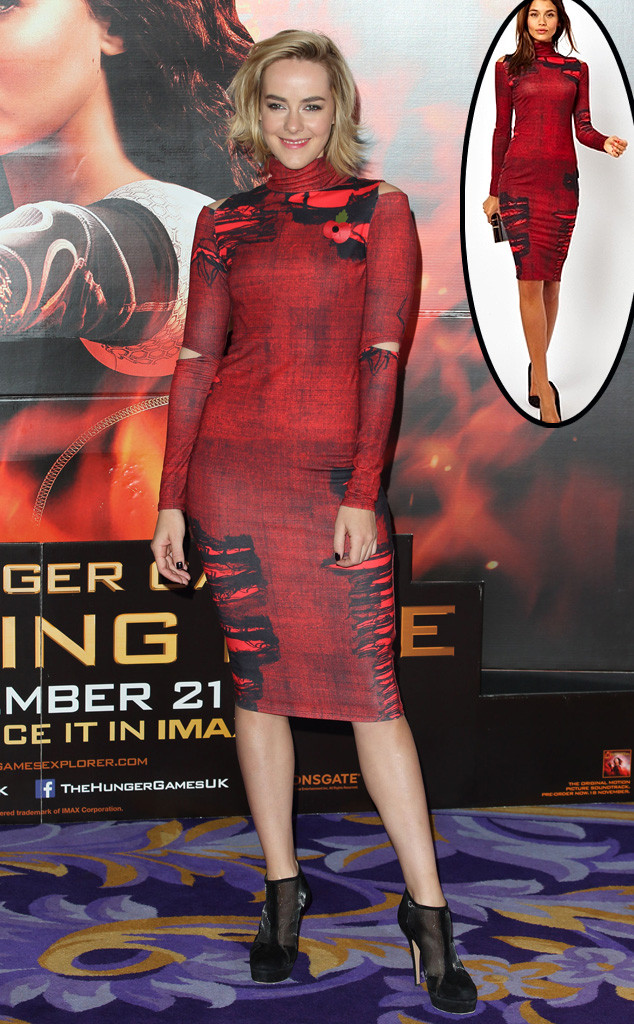 Mike Marsland/WireImage, ASOS
As much as we absolutely love seeing celebs rocking dreamy designer dresses on the red carpet, it's awfully refreshing to see a dress we can actually afford thrown into the mix every now and then.
Jena Malone proved this point last night at The Hunger Games: Catching Fire world premiere in London wearing a form-fitting slinky red dress by Asos.
The Ladder Print Polo Neck Midi Dress rings in at a mere $43 and features a turtleneck design that hugs her curves beautifully and also has subtle cutouts at the shoulders and elbows for a sexy peek of skin.
Hot!