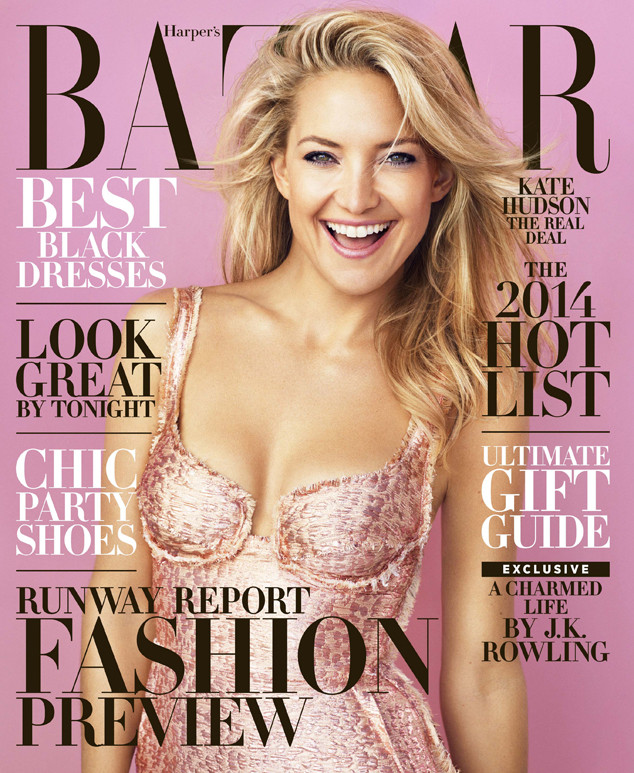 Alexi Lubomirski for Harper's BAZAAR
You might see Kate Hudson wearing high-end designers on the red carpet or, most recently, on the December-January issue of Harper's Bazaar, but she says she doesn't splurge on couture gowns in real life.
"People think we own all these dresses," she says inside the magazine. "But we borrow them! I can't afford to buy that stuff. There are certain things I splurge on, but it's very rare, especially when you have two kids and school tuition. I'm not a big high-end fashion shopper. I wish I could but the truth is things are just so expensive. Before Isabel Marant was a million dollars and famous, I used to go to her store in Paris and go crazy, it was so affordable."