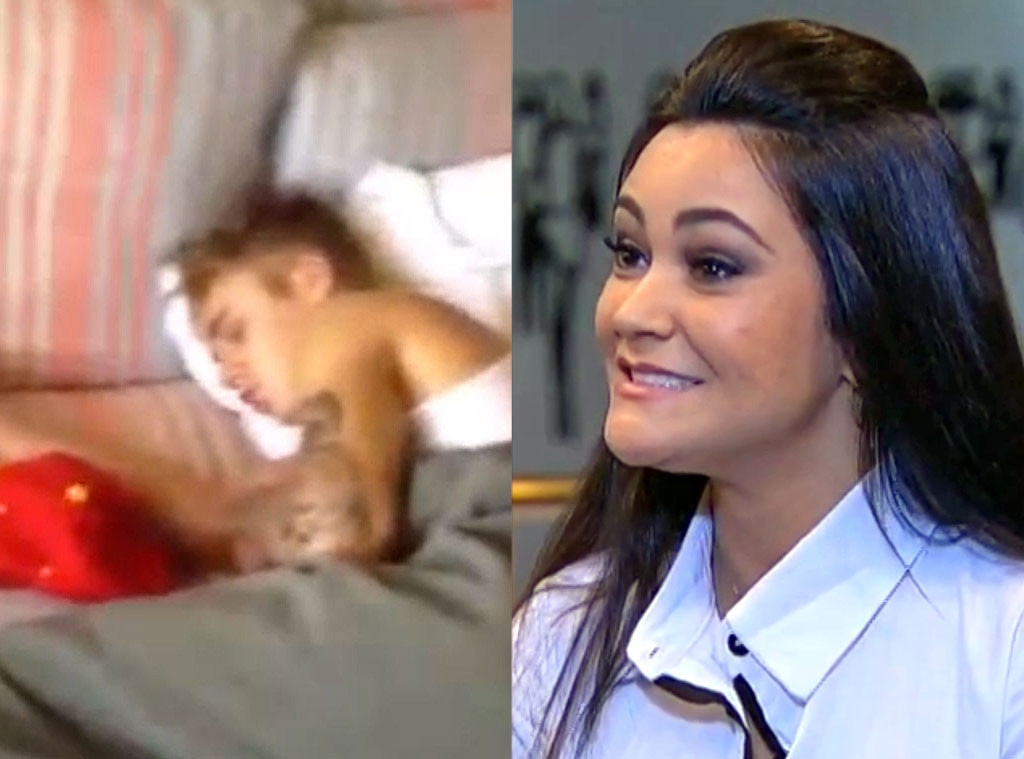 Youtube; Globotv
Someone is changing her tune.
Tatiana Neves Barbosa, the Brazilian woman who filmed Justin Bieber sleeping, is now allegedly admitting in The Sun that she did in fact sleep with the pop star.
The bodybuilder and part-time actress also revealed some salacious details of their evening together.
"Take it from me, he's well-endowed and very good in bed," she explained. "A man must know what to do to make me happy—Justin did all that and more."
But of course, the detailed account of the evening didn't end there…
"He moved in close and nuzzled into my neck, then kissed me gently just below my ear," she's quoted as saying in the paper.
"He only had eyes for me. He said, 'I'd love to see you in a bikini.'"
Barbosa claims that towards the end of the night, Bieber made it clear that he wanted to spend more one-on-one time with her and invited her to bed.
"It was one of the best moments of my life," she told the tabloid. "He has quite a fit body and he looked great naked."
Courtesy: Globo TV's Fantastico
Last week video surfaced of the 26-year-old filming the Biebs snoozing on a bed with his red baseball hat by his side.
The grainy 15-second recording has been viewed more than 34 million times on YouTube, and has received more than 23,000 comments.
During an interview with Globo TV's Fantastico program, Barbosa played coy when asked if she had hooked up with the teen star.
"What do you think, if I was sleeping in the bedroom, just me and him?" she said with a smile.
The young brunette, who is known by her friends as Tati, also admitted to sharing the same bed as Bieber on the fateful evening.