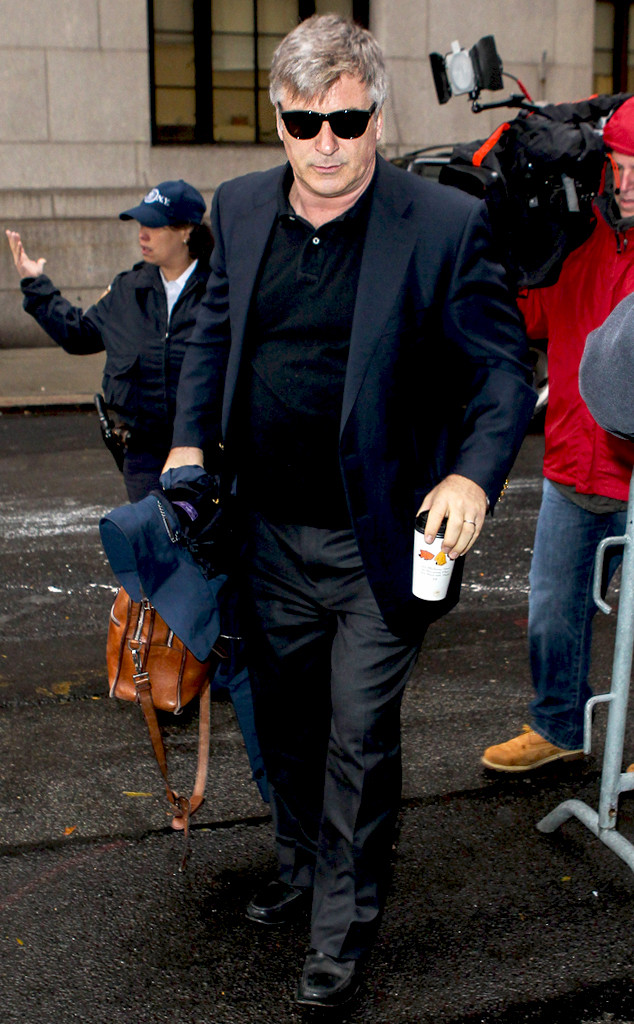 Wagner AZ/AKM-GSI
Alec Baldwin is having his day in court.
The 30 Rock star arrived at a New York City courtroom this morning to testify against Canadian actress Genevieve Sabourin, who was arrested in 2012 and charged with aggravated harassment and stalking after allegedly trying to contact Baldwin at his Manhattan apartment.
According to WNBC's Andrew Siff, Baldwin took the stand and tearfully recalled how he felt "extremely, extremely, extremely threatened" when Sabourin showed up at his home last year.
The actor went on to testify that the calls and emails that he subsequently received from Sabourin were "disturbing" and "threatening," many of which referred to his ex-wife, Kim Basinger, as a "monster."