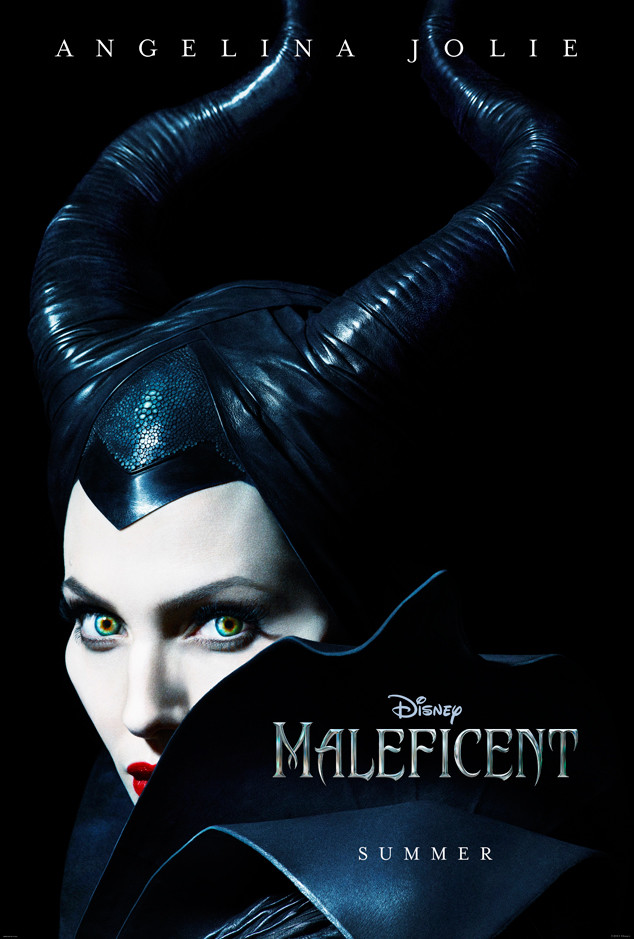 Disney
Angelina Jolie is a beautiful woman—even when she's playing a horned villainess!
In the first Maleficent poster, released Tuesday, Nov. 12, Brad Pitt's love manages to still look flawless even when portraying the self-proclaimed Mistress of All Evil.
In the Disney film, Angelina, 38, stars as Maleficent herself, the evil force who puts a curse on Princess Aurora (aka Sleeping Beauty). Elle Fanning plays Aurora in the film, but the story is told from Angelina's character's point of view.
Angelina's transformation into Maleficent was so convincing that she terrified small children—even in real life! "These little kids would visit the set, and I would think, 'Oh, I am a Disney character,' so I would go over to them, and say, 'Hi there.' They would just scream," she said at a Disney expo in August. "One little kid even said, 'Mommy, please make the mean witch stop talking to me.'"