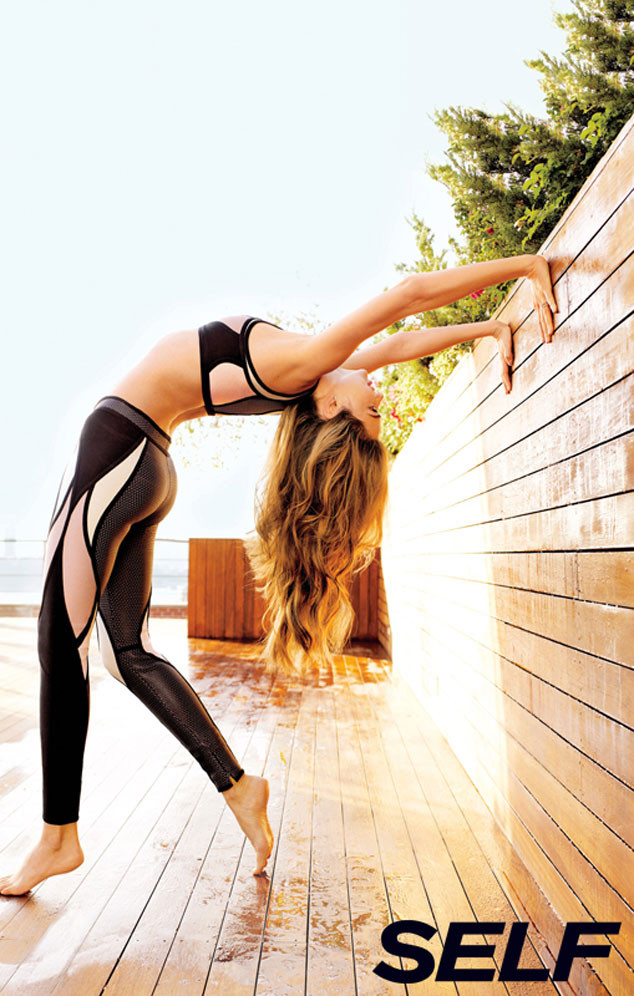 Kenneth Willardt for SELF
Looking good, Miranda Kerr!
The 30-year-old model serves up a killer grin and then some while showing off her fabulous figure in the Decemember issue of Self.
Yep. Despite her recent split from husband Orlando Bloom, the gorgeous gal has still found a way to keep on smiling. Her secret?
"If I'm having a challenging moment, I jump for joy. Literally," she tells the magazine. "After a minute, I feel better, and after a few minutes, I'm really happy. Everything else just drops off. It gets me out of my head and into my body, and it makes me feel present."