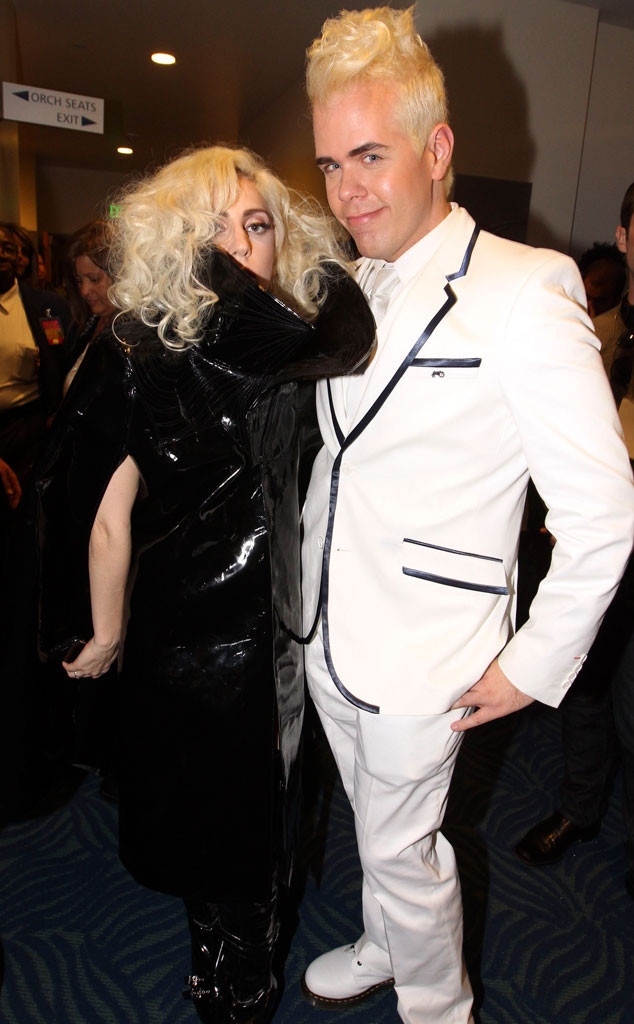 Chris Polk/AMA2009/Getty Images for DCP
Lady Gaga and Perez Hilton's war of words continues. The pop star and the blogger had a famous falling out in 2011, and by the fall of 2013, the former friends took their troubles to Twitter. After days of public feuding, Gaga pleaded with her fans to stop issuing death threats on her behalf.
The "Do What U Want" singer reignited their feud in a Nov. 11 interview with USA Today when she rehashed their apartment drama from August. "It's fine to hate me afar. Everyone can hate me from afar. But the second you try to move in next door to me, I know you're getting too close, and it's not safe," Gaga said.
"I have lots of security," she continued. "I get death threats all the time. Some things bring out the New Yorker in me. If you hate somebody and you want to move next door to me, the only thing I can think of is that you're moving in because you want to blow yourself up. There's thousands and millions of apartments in New York. You don't need to move in next door to me."