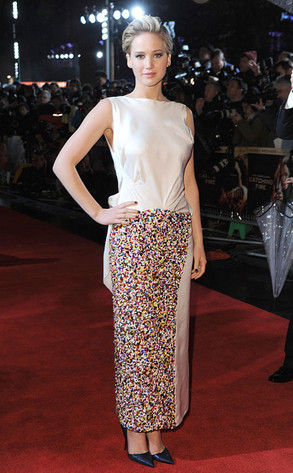 Press Association via AP Images
Jennifer Lawrence's talents know no limits, but that doesn't mean she's willing to take on every role under the sun. Speaking to Slash Film, the 23-year-old Oscar winner laughed off speculation that she's been tapped to play a young Han Solo in a standalone Star Wars film.
"I can't play a young Han Solo," the Hunger Games: Catching Fire star laughed. "That's awful." Lawrence said that whoever gets the role will "probably be male," even though she's always "wanted to play a man."
The actress' name was first linked to the movie in February, when Screen Crush's Britt Hayes wrote an essay arguing that Lawrence has the chops to play the part made famous by Harrison Ford.